Terry Gou at Hon Hai/Foxconn in Shenzhen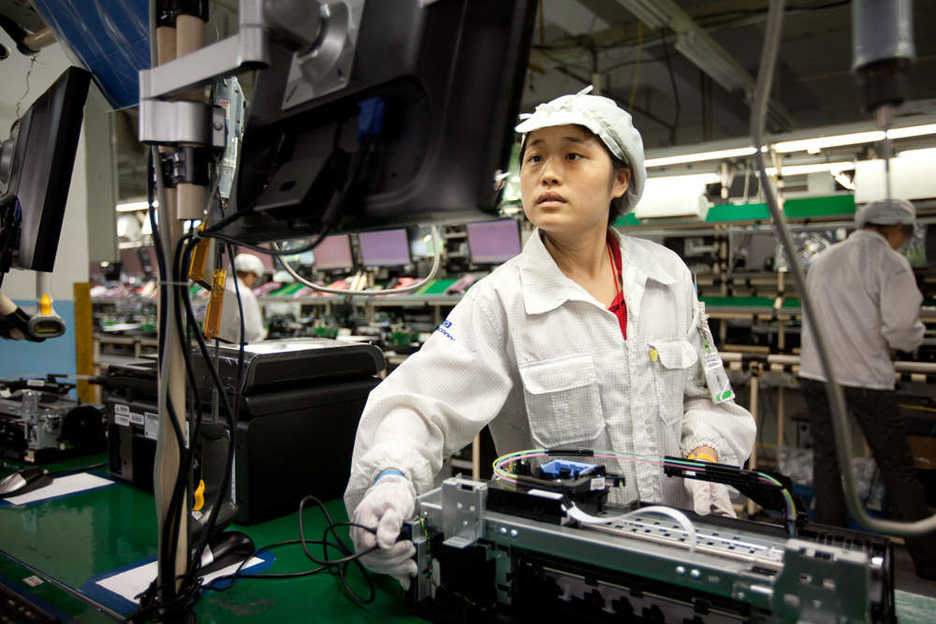 I took a short trip down to Shenzhen this past weekend to visit Taiwanese billionaire Terry Gou at his Longhua Hon Hai campus. Foxconn (a Hon Hai trade name) has been in the news a bit lately for a spate of employee suicides.
The company is the world's largest contract manufacture of electronic gadgetry yet was seldom in the news until their people began hurling themselves from rooftops.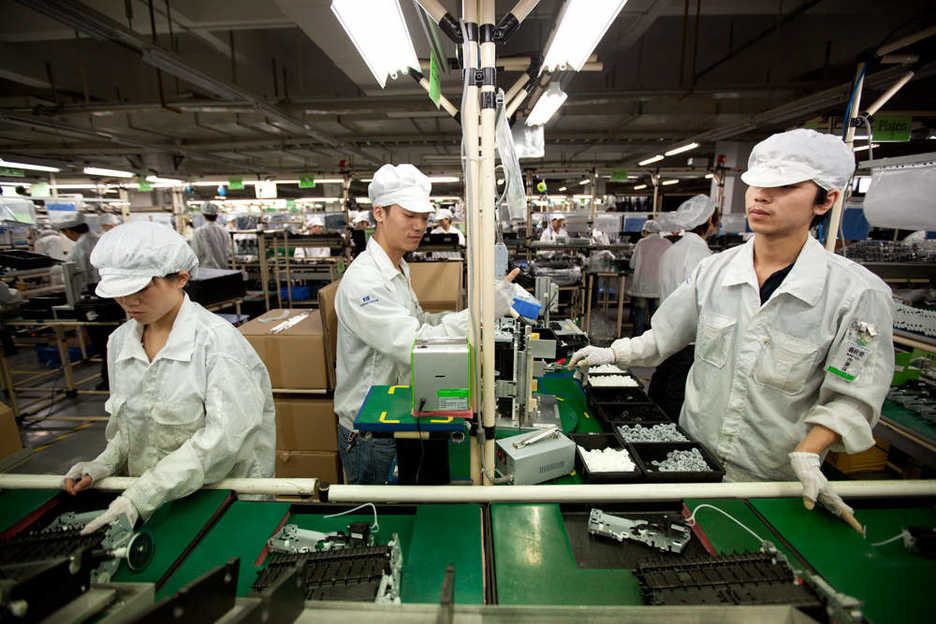 Hundreds of thousands of workers live at Hon Hai's Shenzhen base, making it quite a decent-sized city in it's own right. All told, the company employees around one million at its various locations - more than twice as many people as live in Macau. Only nine US cities have a larger population. Staggering, really.
The Longhua campus resembles a city in many ways - it has it's own hospital, housing, education center, restaurants, fire department, and now a fair bit of social strife too, it would seem.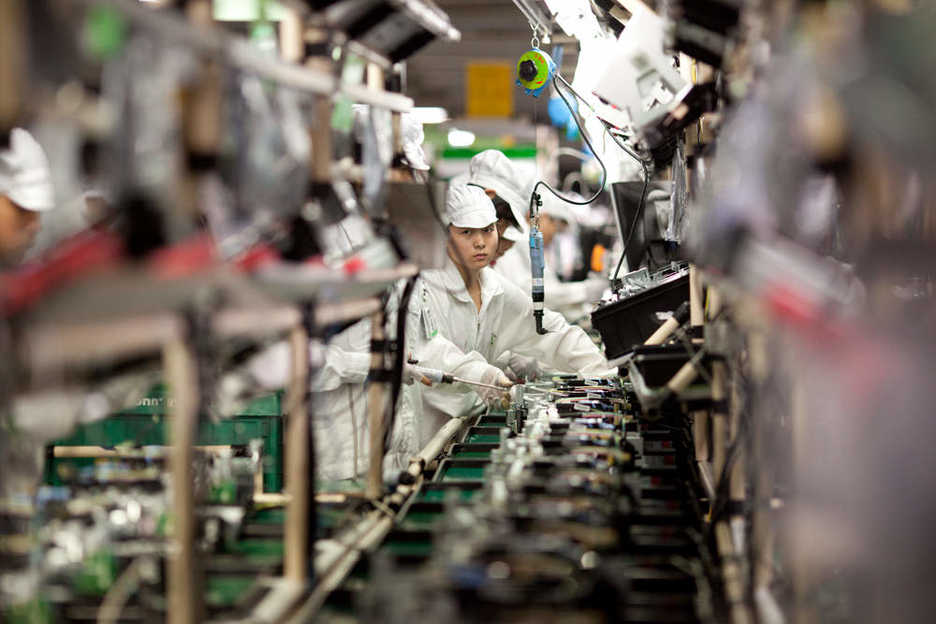 Hon Hai has been the target of a few strikes and protests recently but the suicides are still the real news story.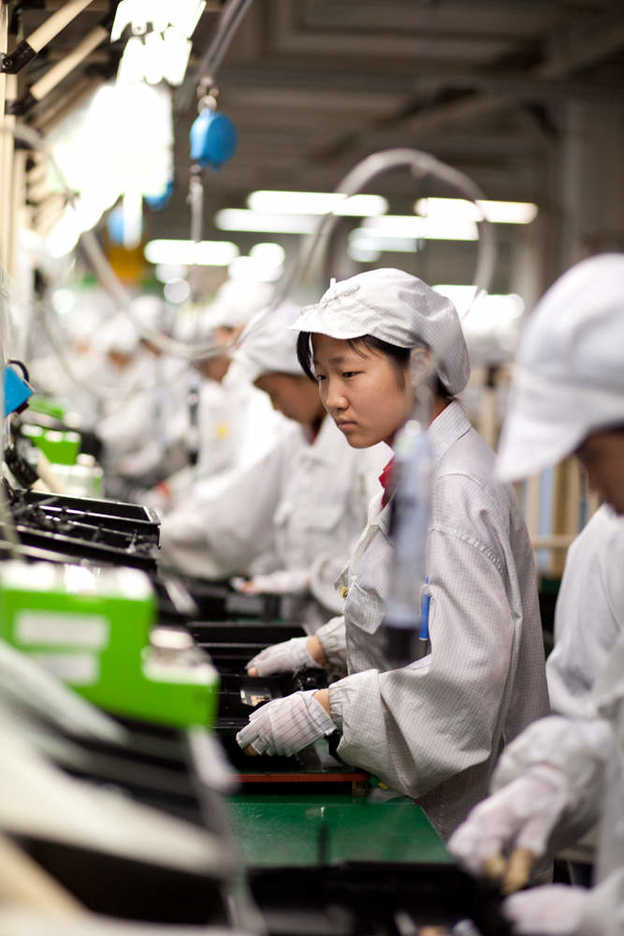 The hands-on industrial bits are by far the easiest part of the place to photograph. We toured one factory floor during our visit. It was an assembly line for printers from a major manufacturer that I'm not supposed to name. Apparently tech brands like to try to preserve the illusion that they handle all elements of production independently.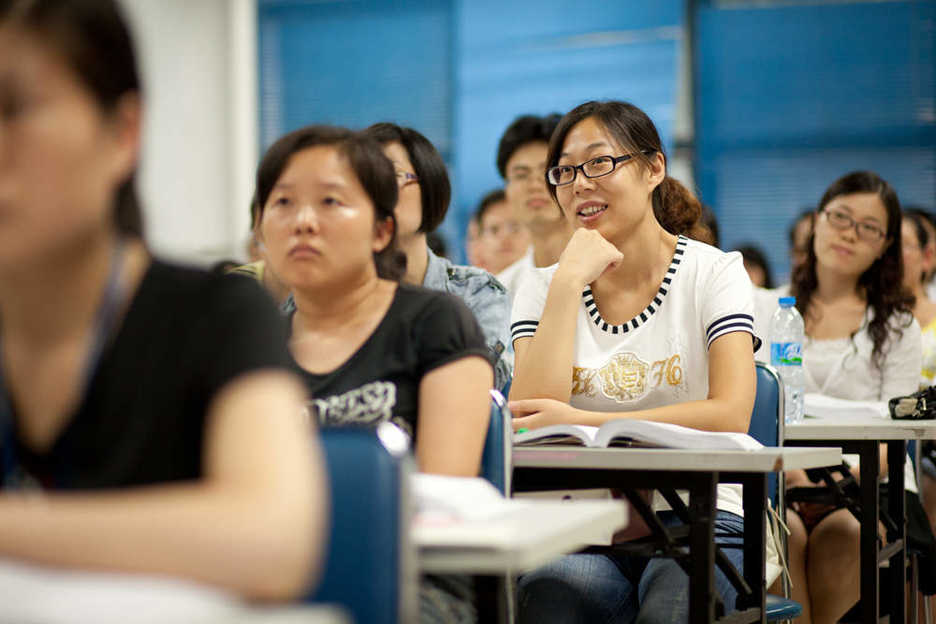 We also visited the plant's mini-university of sorts. Luckily there were a few photogenic girls in attendance that day.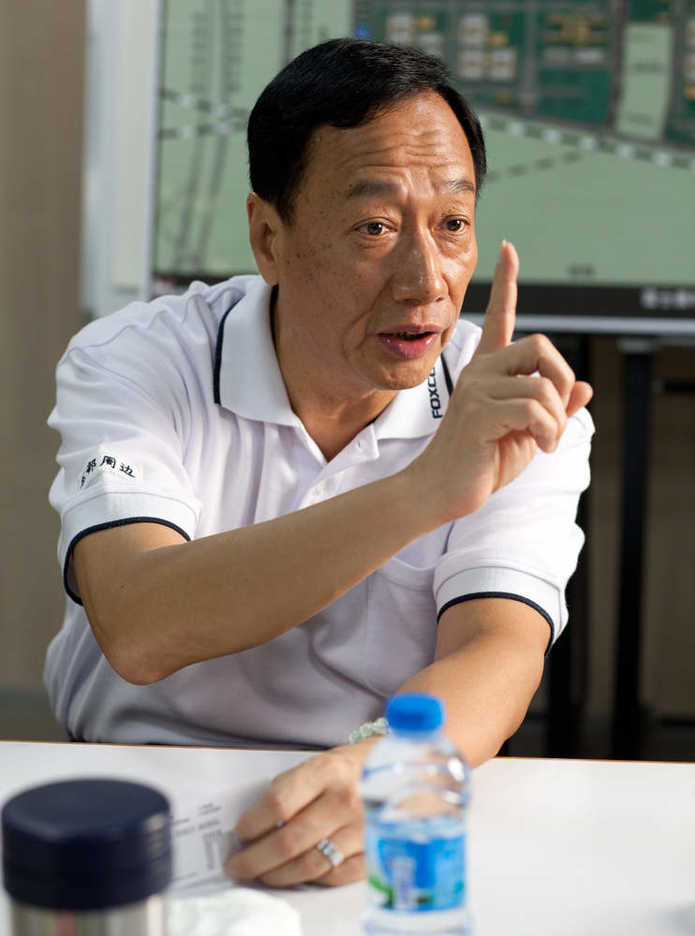 Hon Hai's enigmatic founder/chairman was by far the most interesting part of the day. If you were wondering why I shot that photo up top of him sitting on a bed, that's in his office. Terry Tai-Ming Gou (郭台铭) is sixty and heads a company with revenue exceeding 60 billion yet his offices are located in an old, single story, metal roofed building that more resembles a landscape maintenance shed than a typical executive suite. The guy is all about organizational efficiency and long hours, which makes it all too easy to see how he could become the darling of multinational corporations but also painfully out of touch with the desires of a typical 20-something migrant worker.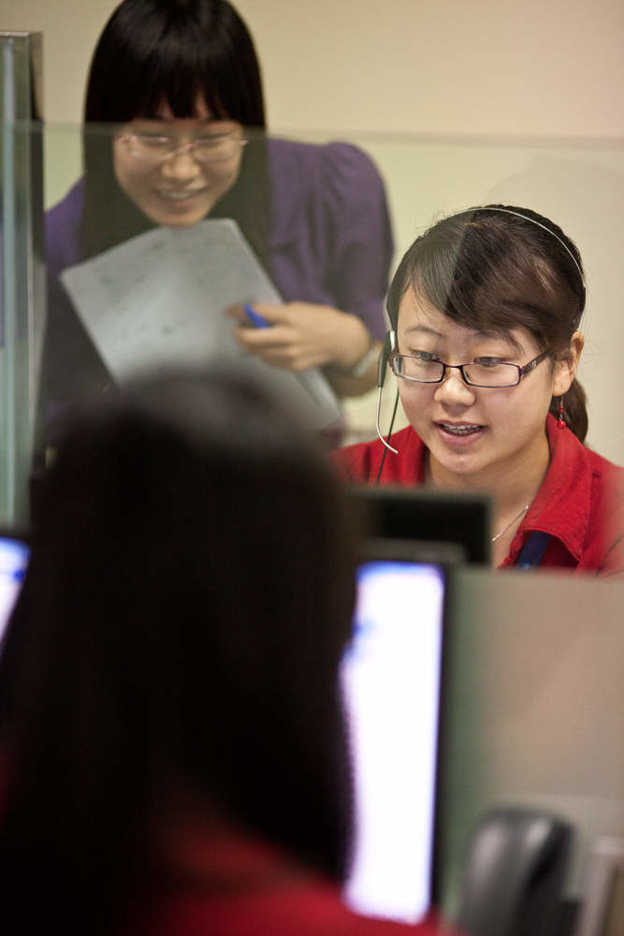 This is the emergency call center ("Care Center") that the company has expanded and publicized in the wake of the suicides at its plants. The company has its own 911 hotline, more or less.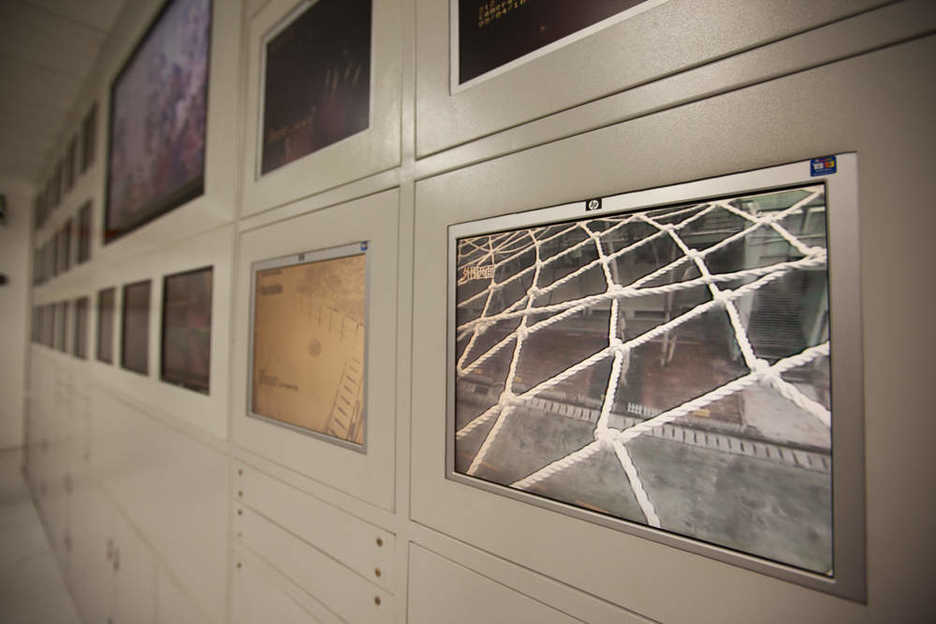 Hon Hai also made a big deal of installing safety netting around the perimeter of all its multi-story buildings… It sounds morbid but they say they consulted experts who claim it does wonders for preventing jumpers from taking the leap.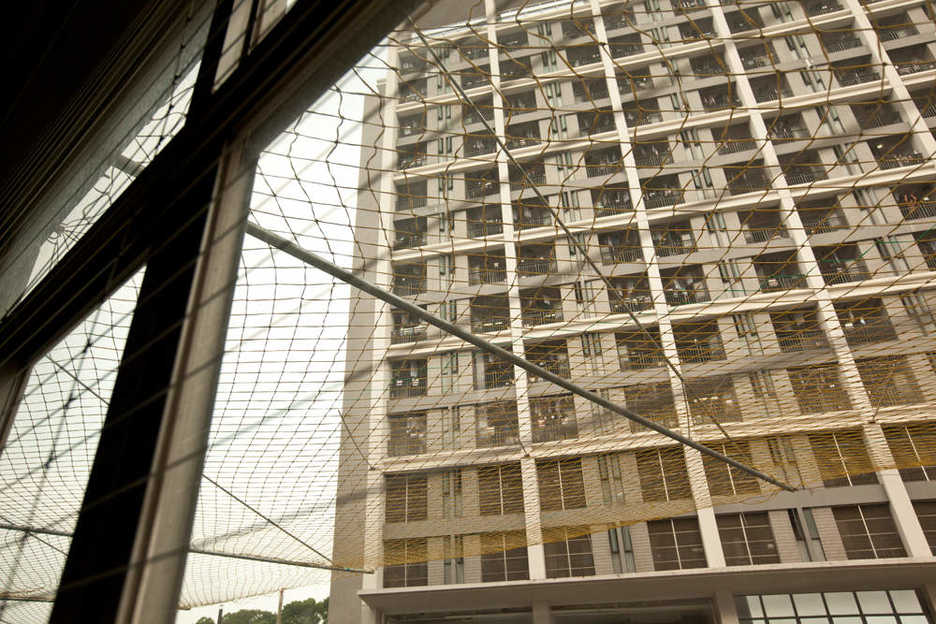 We'll see if it works.
Catch the story at the Wall Street Journal - Inland China Beckons as Hon Hai Seeks Fresh, Cheaper Labor Force