Asia Adult Expo, Venetian Macau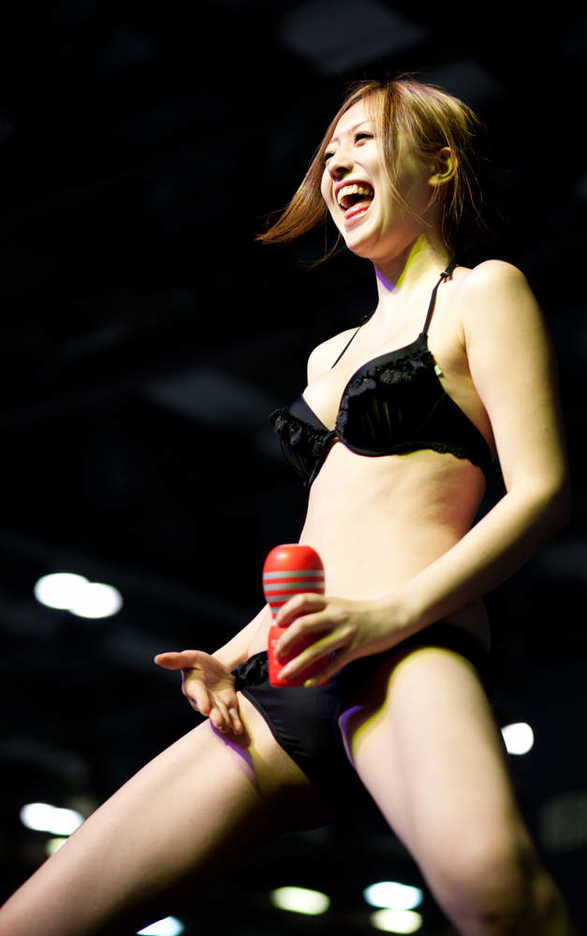 Now in it's third year of operation, the Asia Adult Expo remains as unusual for south China as the day it opened, although perhaps not quite so novel.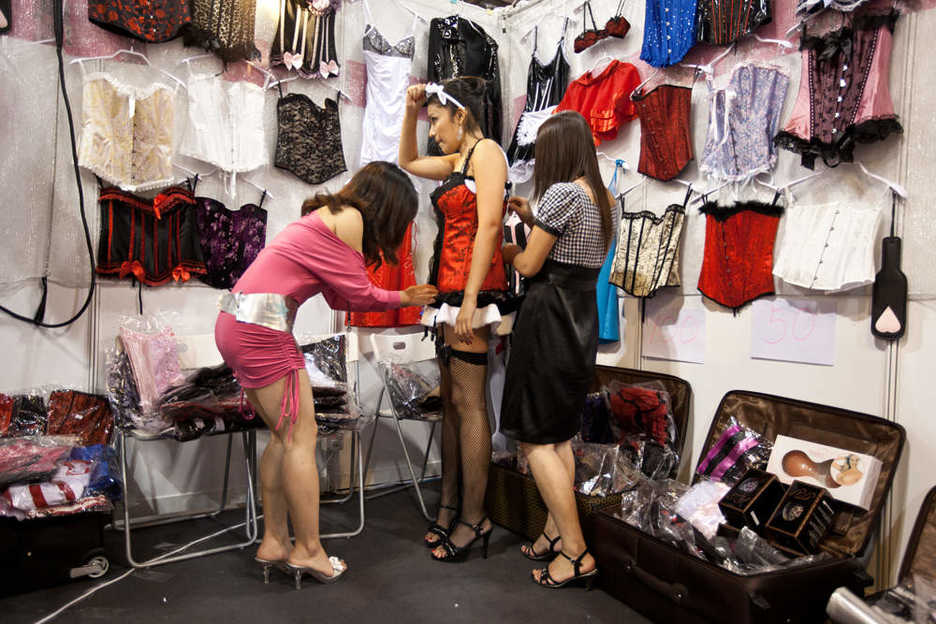 Despite having taken the rather liberal step of legalizing prostitution, Macau remains a decidedly conservative local. The city's night clubs and saunas do boast a significant population of women pursuing carnal sources of income but scant evidence of such activities is visible on the street. The sex industry may be a significant social and economic factor for the city but is really only publicly acknowledged three days out of the year at the expo.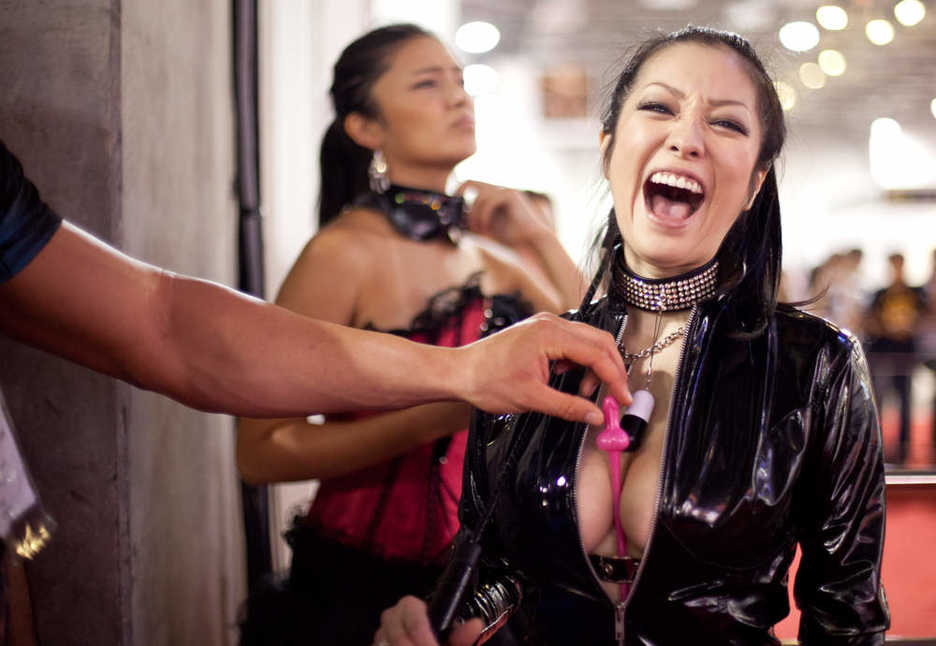 Even so, some event attendees complained that the expo lacked the blatant sleaze, titillation and, well, entertainment value they had expected. Oh well…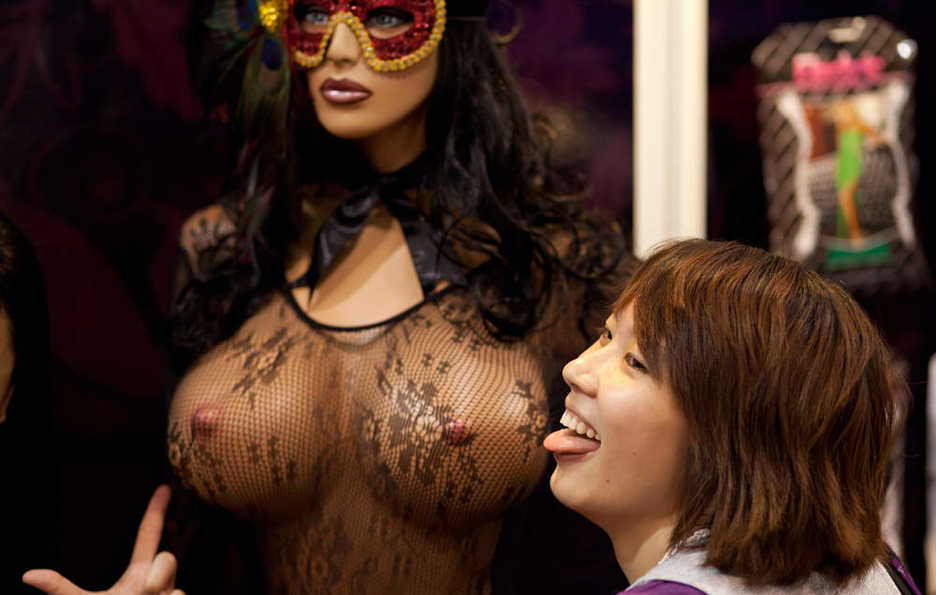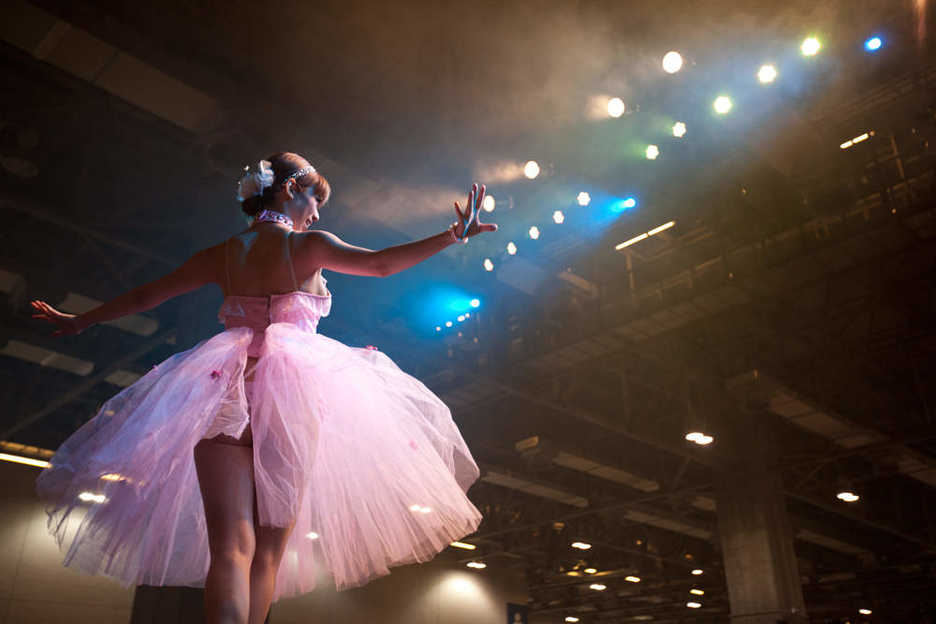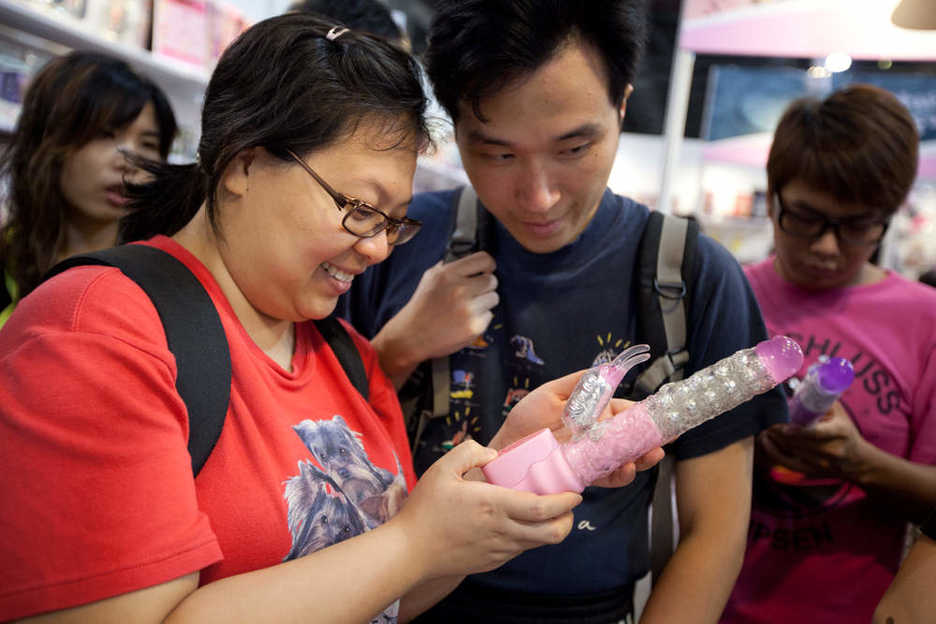 This couple seemed genuinely overjoyed at the sight of this gadget…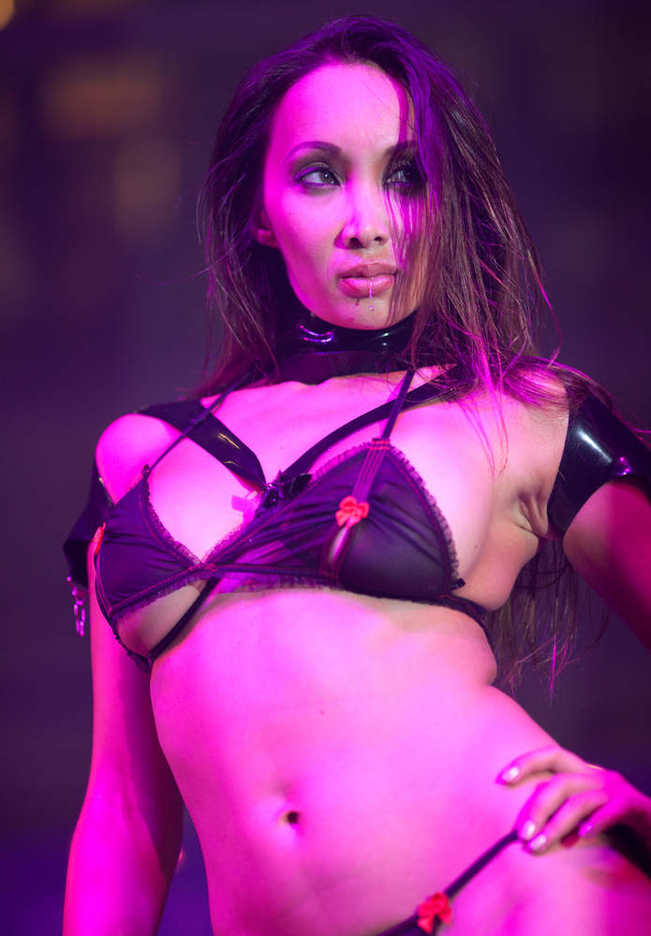 Porn actress Katsumi performing a strip tease.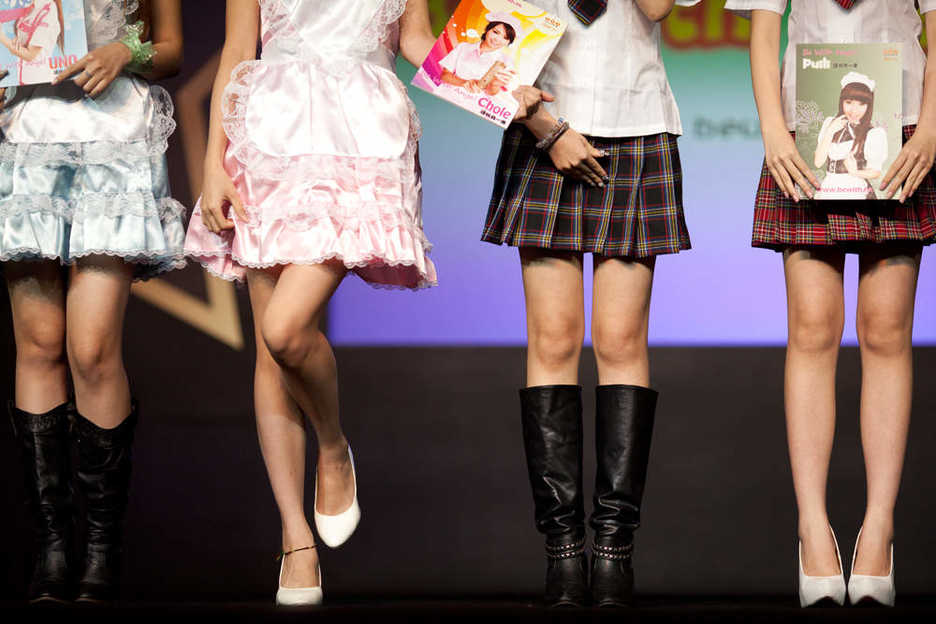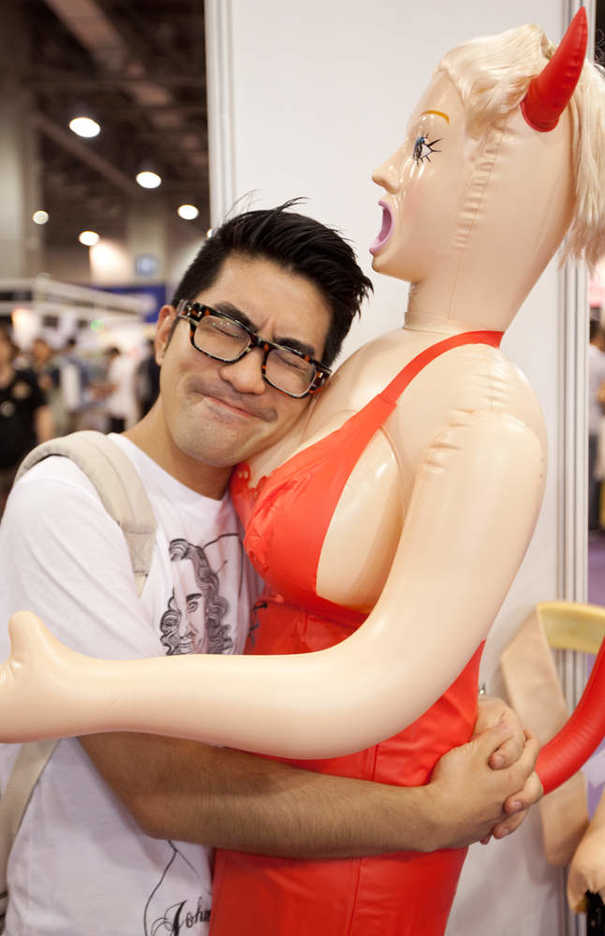 Love at first sight?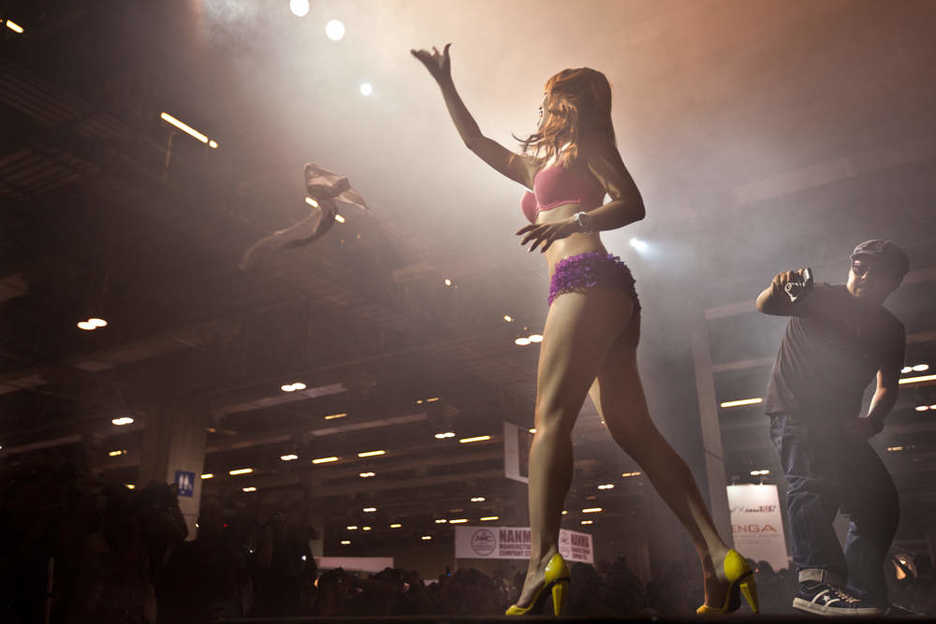 A model discards her torn t-shirt during a bizarre but entirely forgettable on-stage mock photo shoot.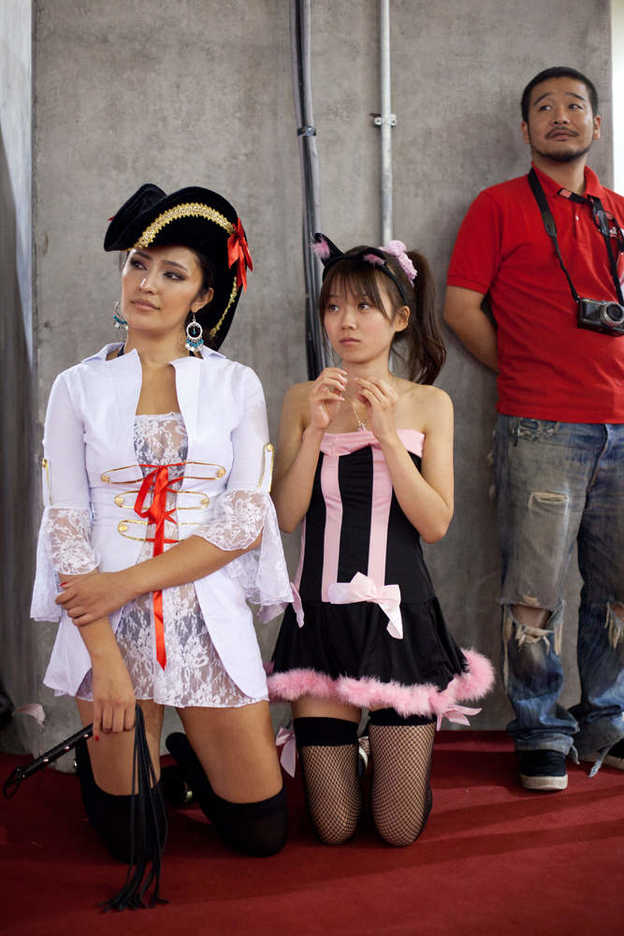 Two entertainers and their handler watch another act perform on stage.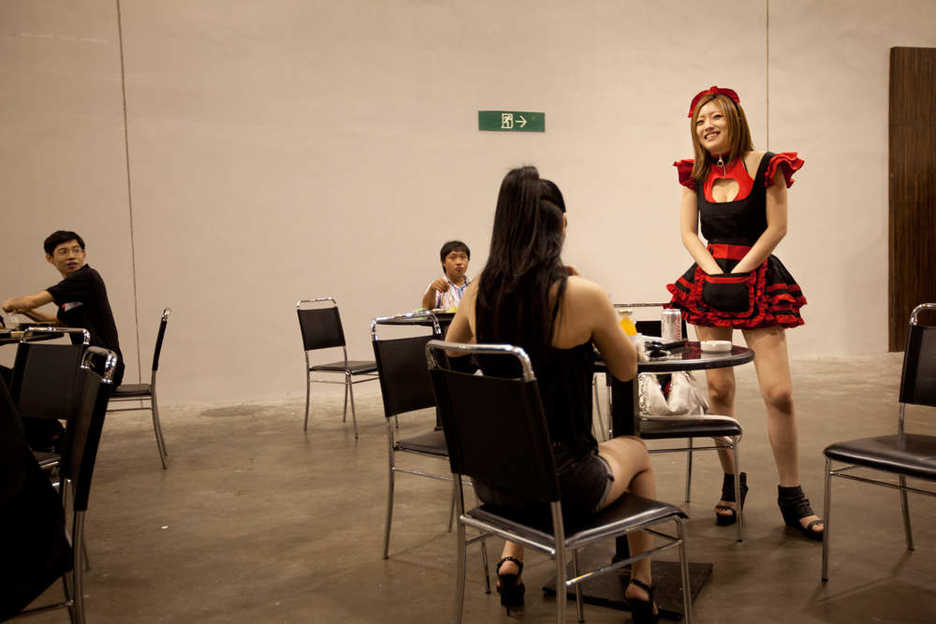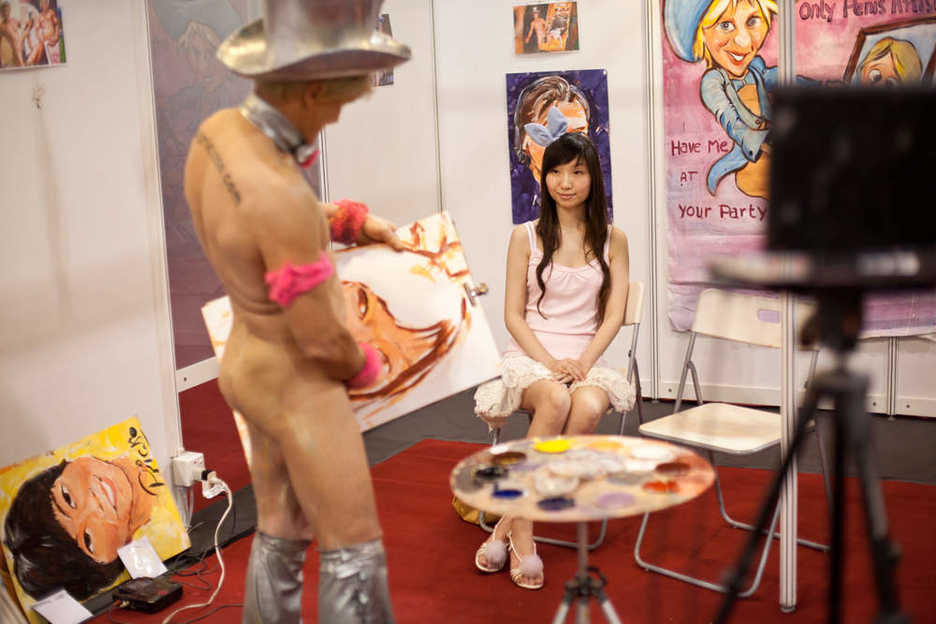 Australian entertainer/painter Tim Patch, aka Pricasso.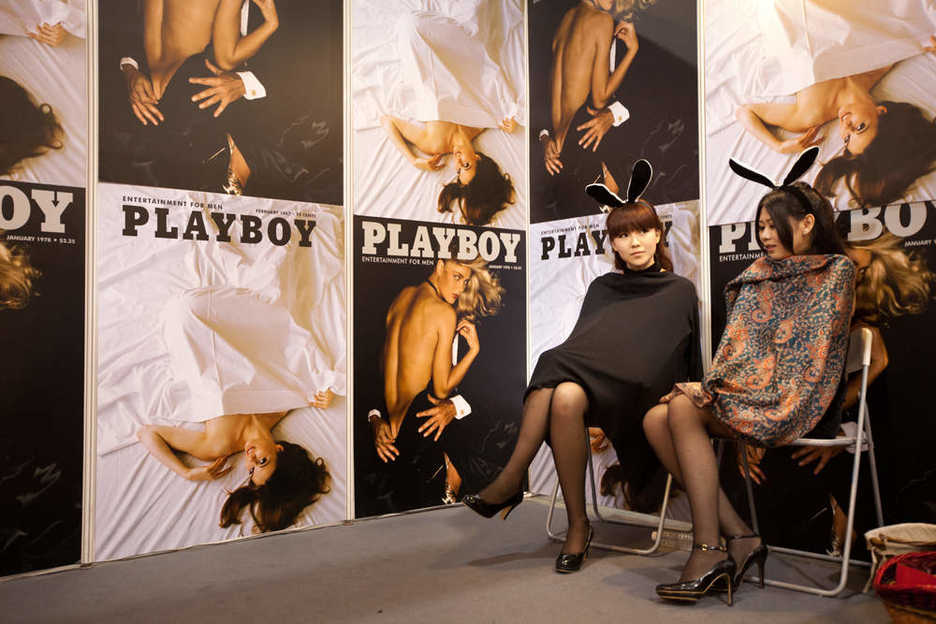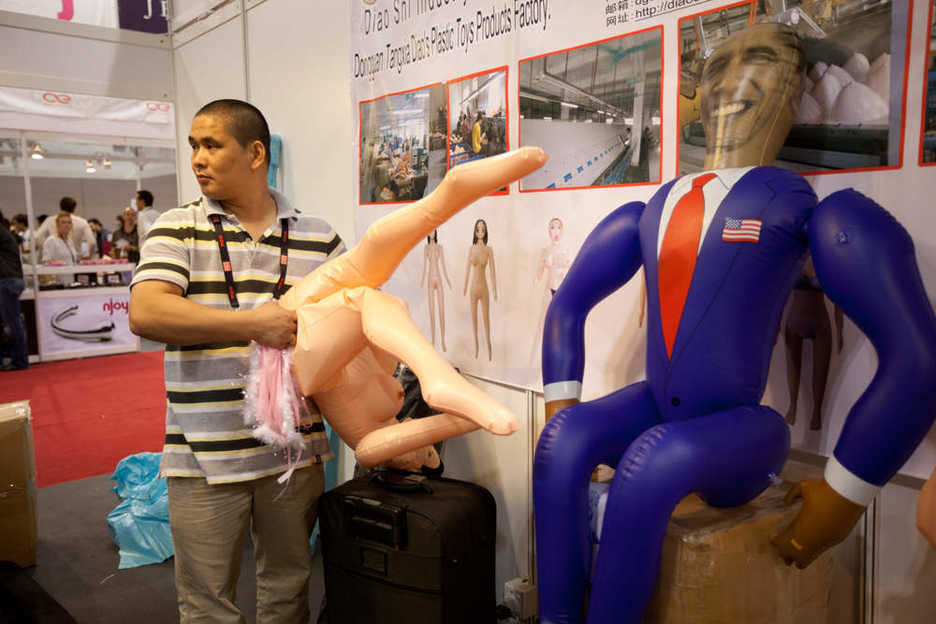 An exhibitor disassembling his booth at the end of the event. He seemed to be saving the Barack Obama doll for last.