Three Chinese Restaurants in Guangzhou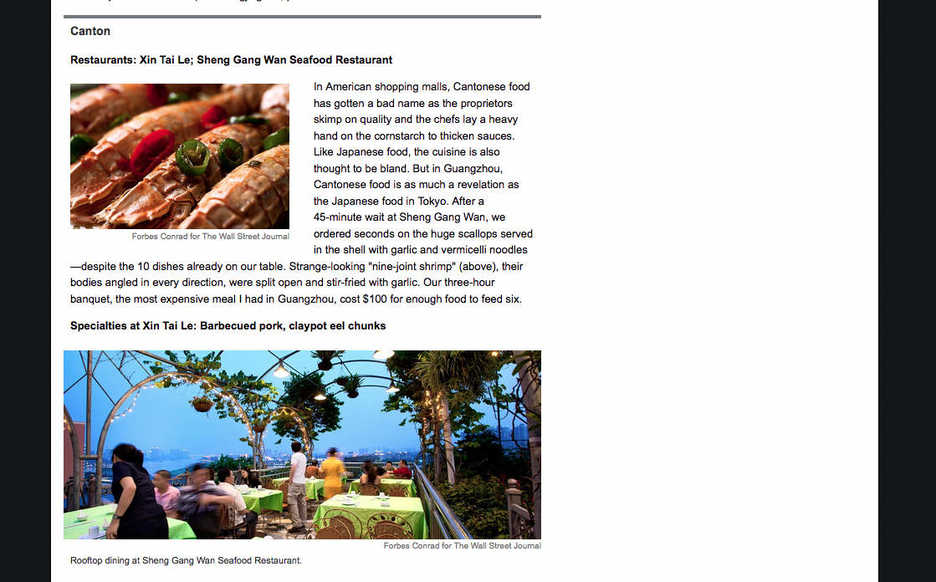 I had a fun assignment last summer photographing restaurants for the Wall Street Journal. After almost a year, this isn't exactly news, but since I've regularly revisited one of restaurants since then, I thought I might mention it anyway.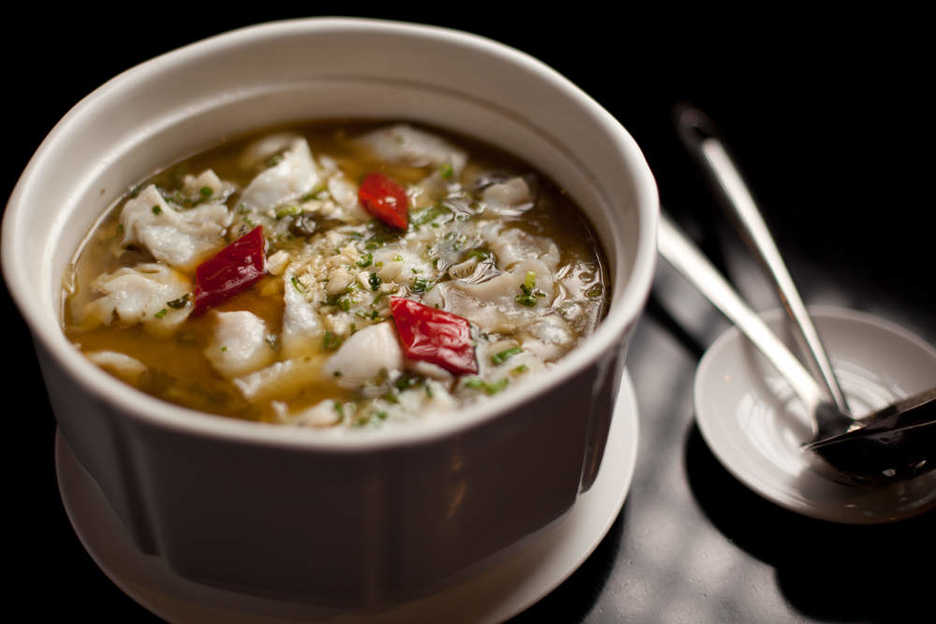 Olala Sichuan Restaurant has been a fairly frequent haunt lately. The food is tasty and the funky interior design provides a nice break from the decrepit noodle joints I frequent on a more regular basis. If coming with a party of less than five, it's worth calling ahead to reserve one of the non-smoking tables with couches in the front part of the venue; the back part of the restaurant, where you will otherwise end up on a busy night, has regular tables and chairs and looks rather boring.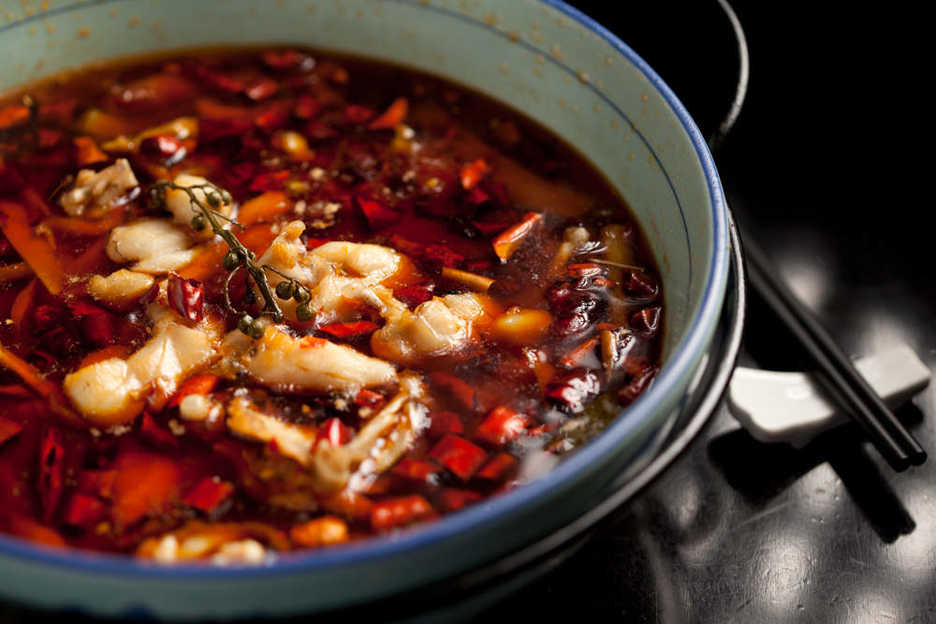 Olala (噢辣辣概念川菜) is near Taojin Station (淘金站) at 1 Jian She San Ma Lu, Dong San Jie; Yuesiu District (广州市越秀区建设三马路东三街1号); 86-20-8376-6289. Taxi drivers have an impossible time finding the place for some reason; I've always ended up walking.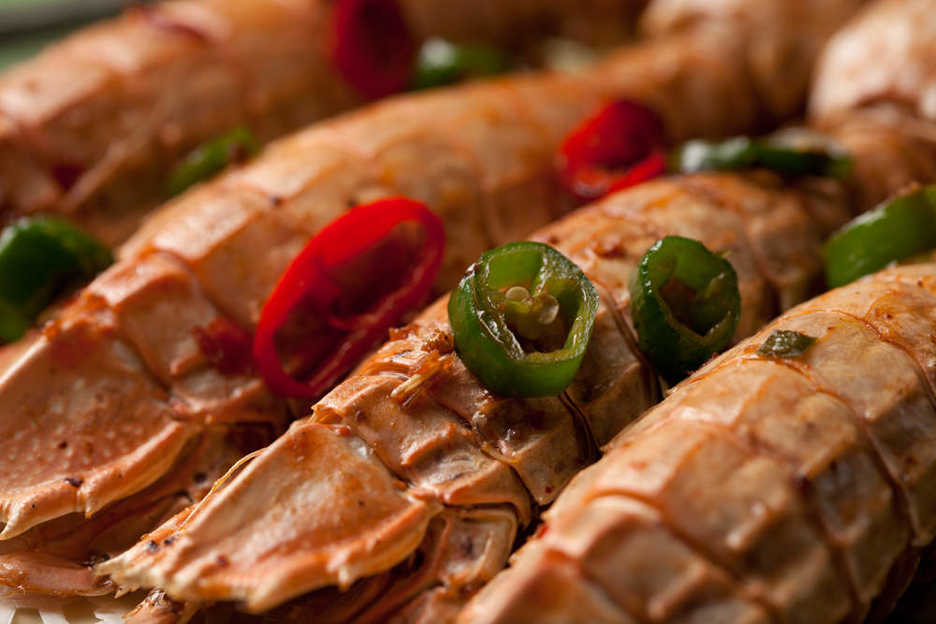 Sheng Gang Wan Seafood Restaurant is also an interesting place, although I haven't been back (I tend not to choose seafood places). Sheng Gang Wan has an interesting format (at least to non-Chinese) where patrons buy the seafood they want to eat live from a street level wet-market below the restaurant before heading upstairs to have it cooked.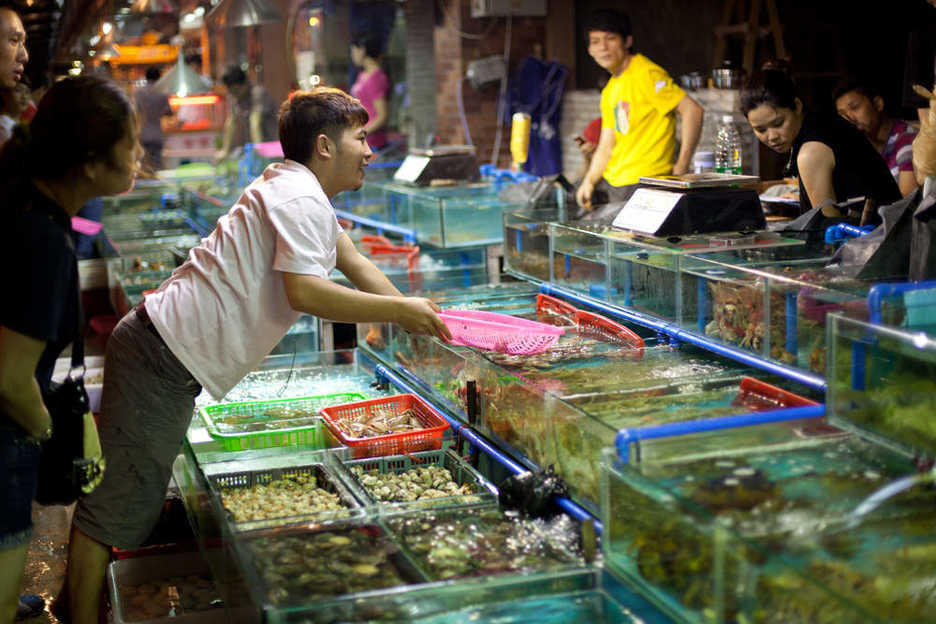 Sheng Gang Wan Seafood Restaurant—14 Zhu Lan Lu, 6th floor, inside Huangsha Seafood Wholesale Market; 86-20-8125-7719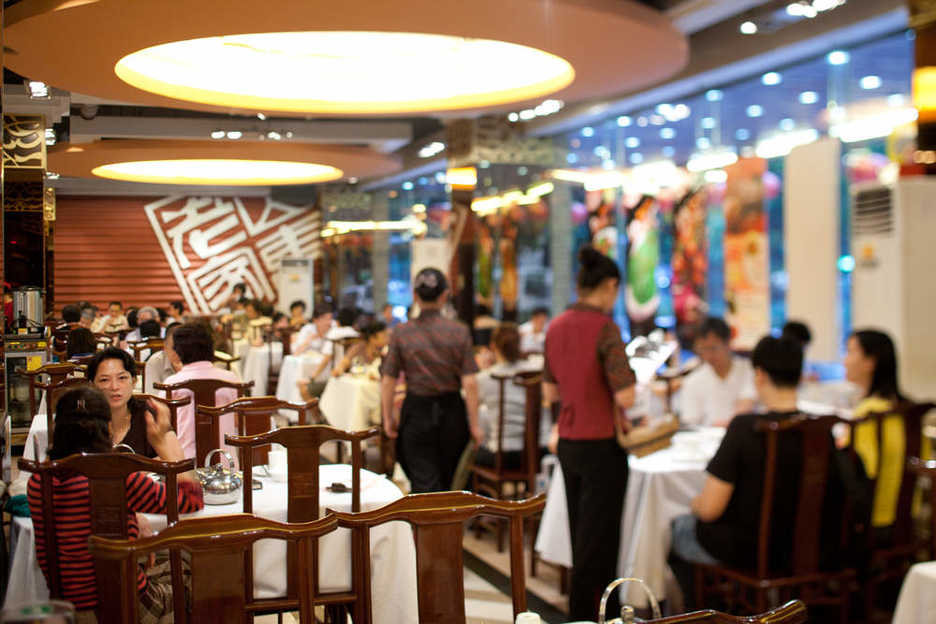 Shan Dong Lao Jia was the least interesting of the three restaurants for me. I didn't find the food particularly exciting and the venue is a bit too typical of popular Chinese restaurants for my taste; the main seating area is a cavernous, open space with bright lighting and acoustics that seem to amplify the incessant clatter of plates.
Shan Dong Lao Jia (山东老家) — 43 He Qun Yi Ma Lu (广州市合群一马路43号合群大厦首层); 86-20-8777-8983.
I prefer the Dongbei restaurant next door, even though they wouldn't let me make photographs there.