Food Photography at Spiga in Hong Kong
Dining Concepts asked me to make a few new marketing pictures at SPIGA Hong Kong last year. The restaurant is located in the center of Central, so to speak, in one of the many steel and glass buildings that line Queen's Road.
The interior was imagined by celebrity designer Joyce Wang and has a hip mid-century theme that verges on steampunk. Brass light fixtures and distressed tile work abound, as do colors and patterns that appear to be plundered from a forgotten far away diner. The indoor architectural theatrics are all framed by the confluence of the restaurant's decorative sweated copper plumbing and the building's swanky angular surroundings.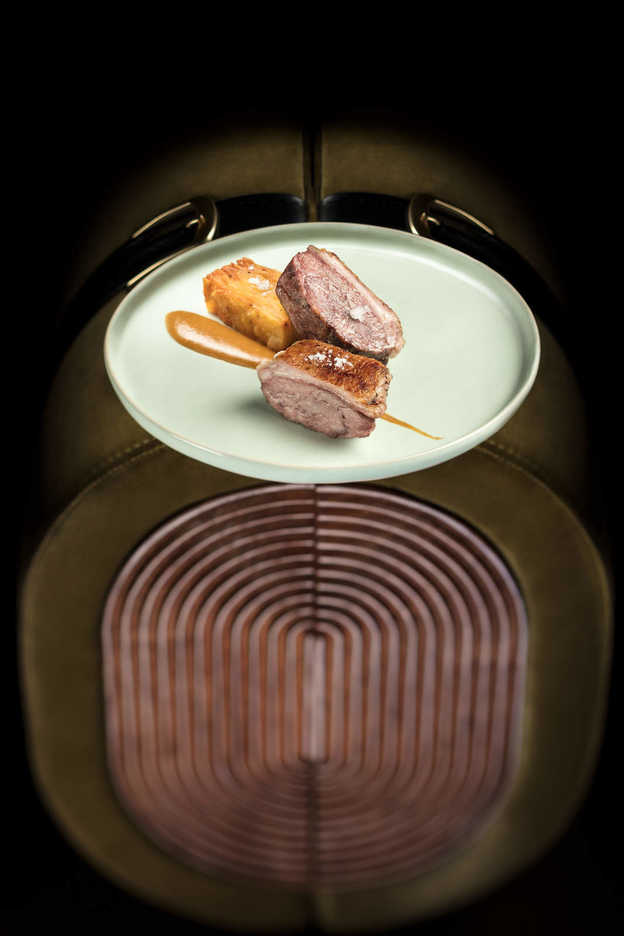 My time at SPIGA was split between photographing a few images of the interior and a number of pictures of the food. The restaurant's menu was devised by chef Enrico Bartolini along a contemporary Italian theme. My task was to meld the cuisine and the venue for the new marketing photographs.