Bikini Fashion Photography in Macau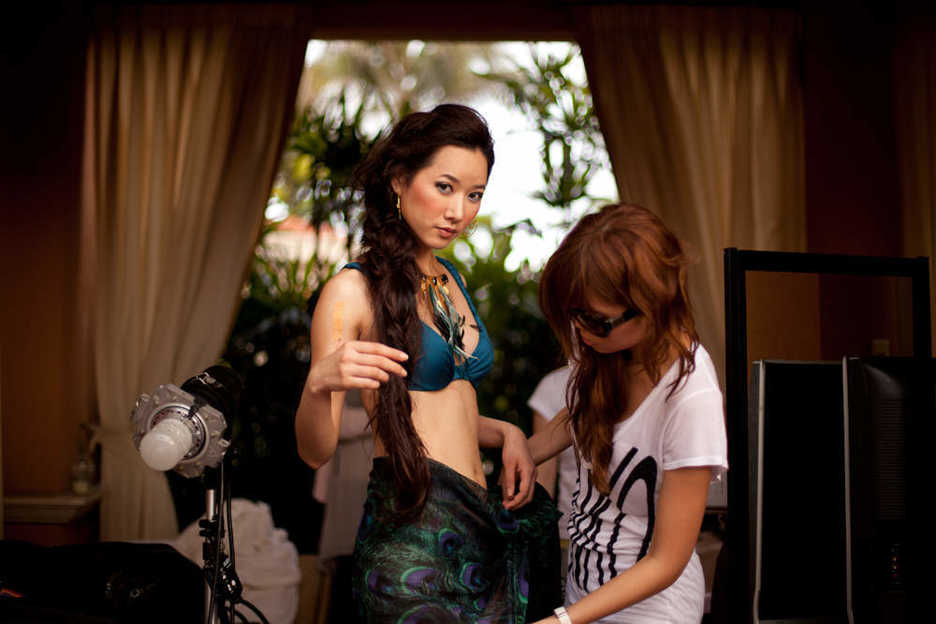 David Hartung photographing Korean model Vivian Ju (정민정) for a bikini fashion story at the Four Seasons Macau swimming pool… I was there to carry stuff.
For lighting junkies, David asked me to take some photos while he was making photographs, so there are a few frames with Profoto paraphernalia strewn about here and there.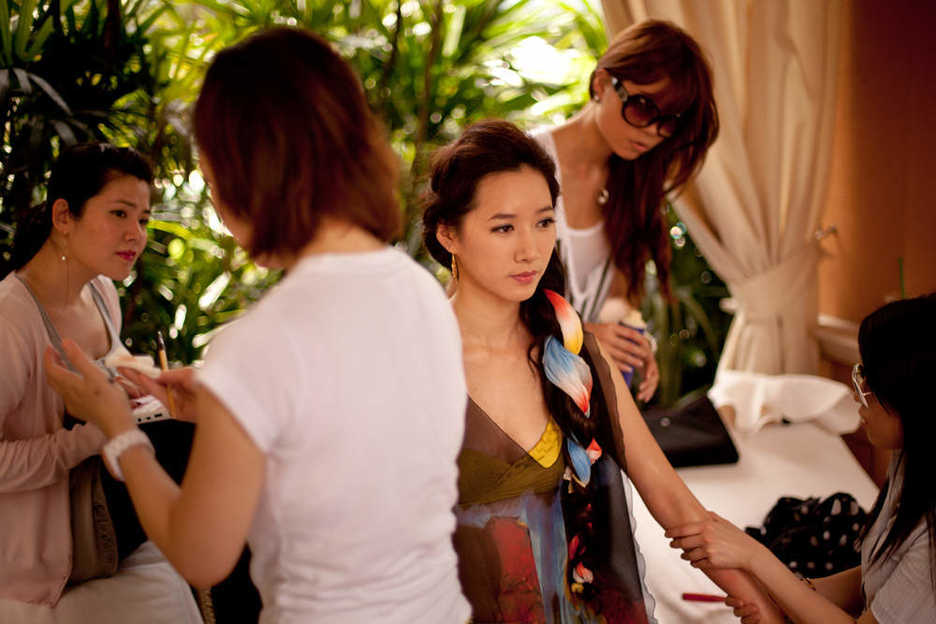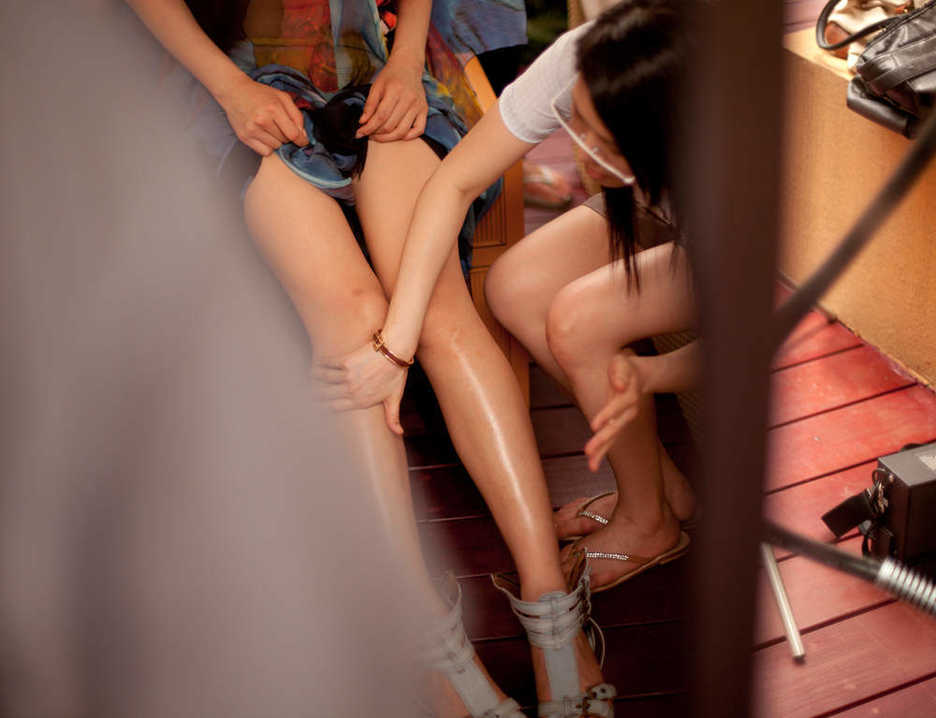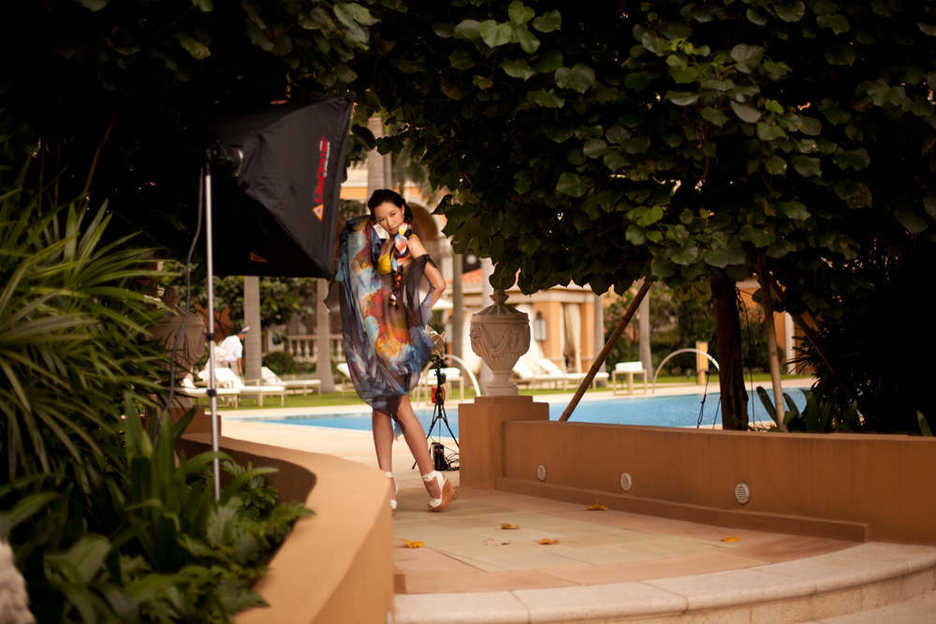 The lighting was fairly simple. Here, there's an Acute head in a medium softbox for a key and a Lumedyne with a reflector backlighting the fabric.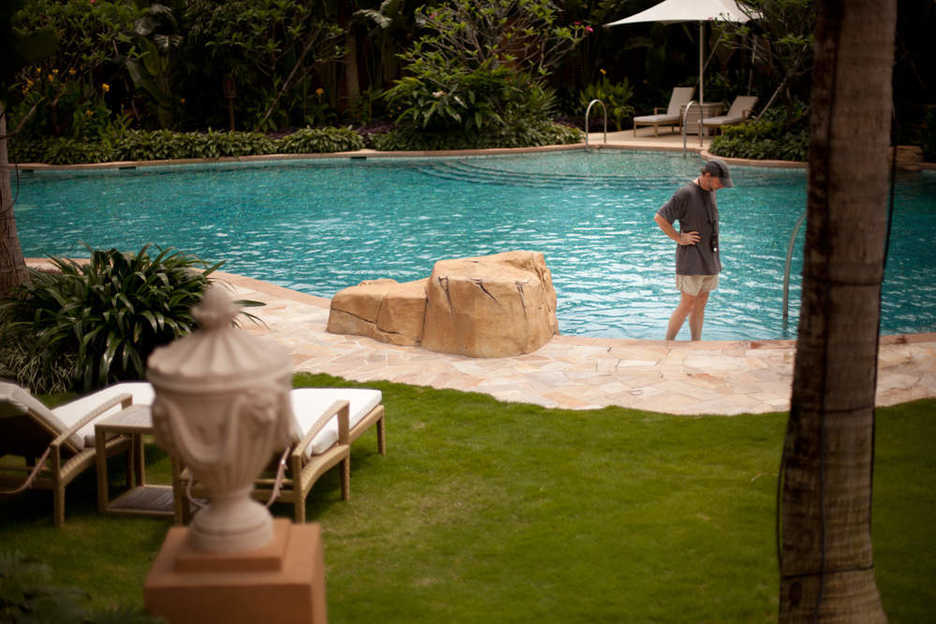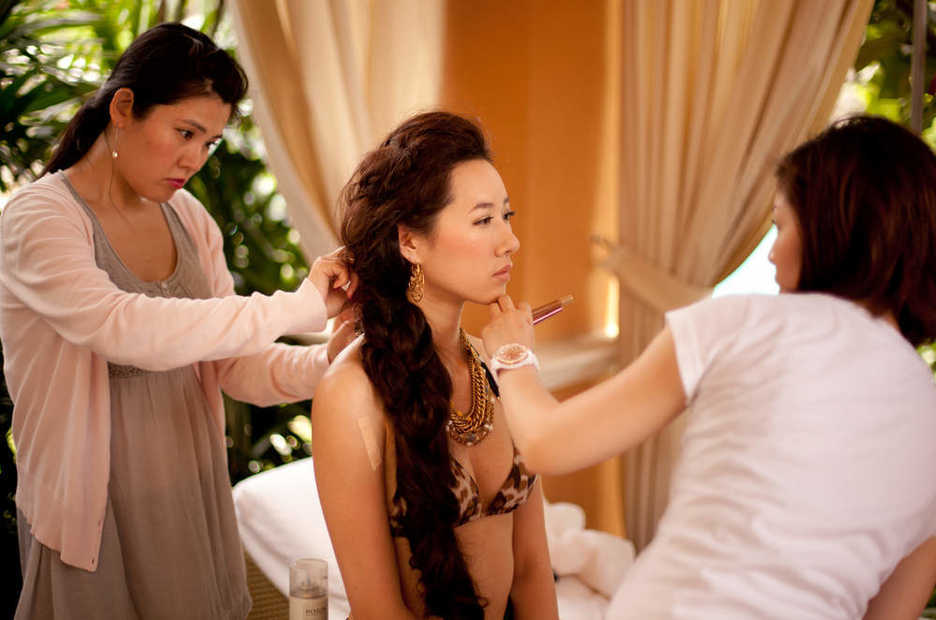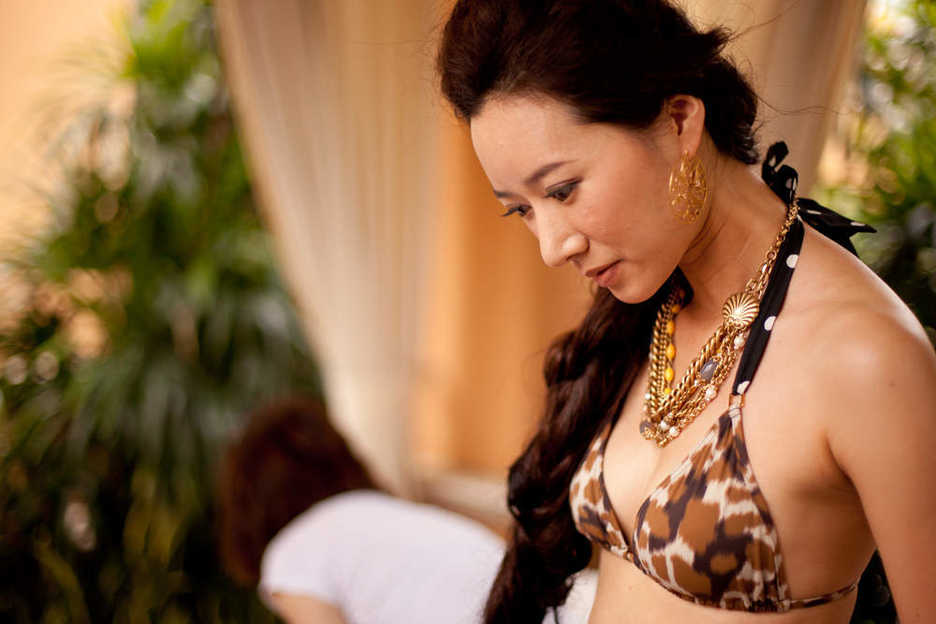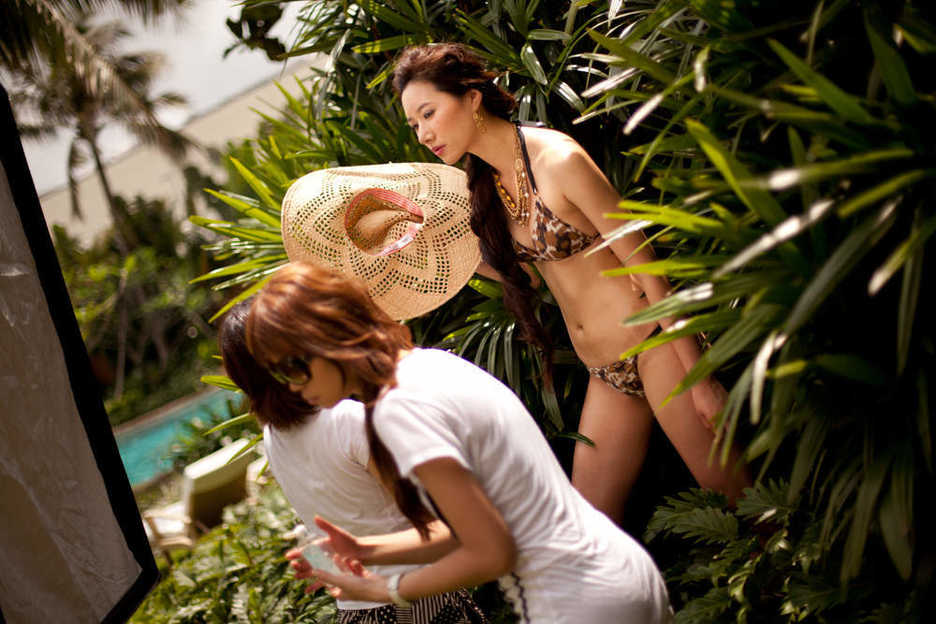 In the jungle… The lighting here was just a single medium softbox in fairly close.
The medium softbox on the left is the key here and the small box on the left is more of a rim light. It was raining out when we were working on this photo. Strobes don't like water.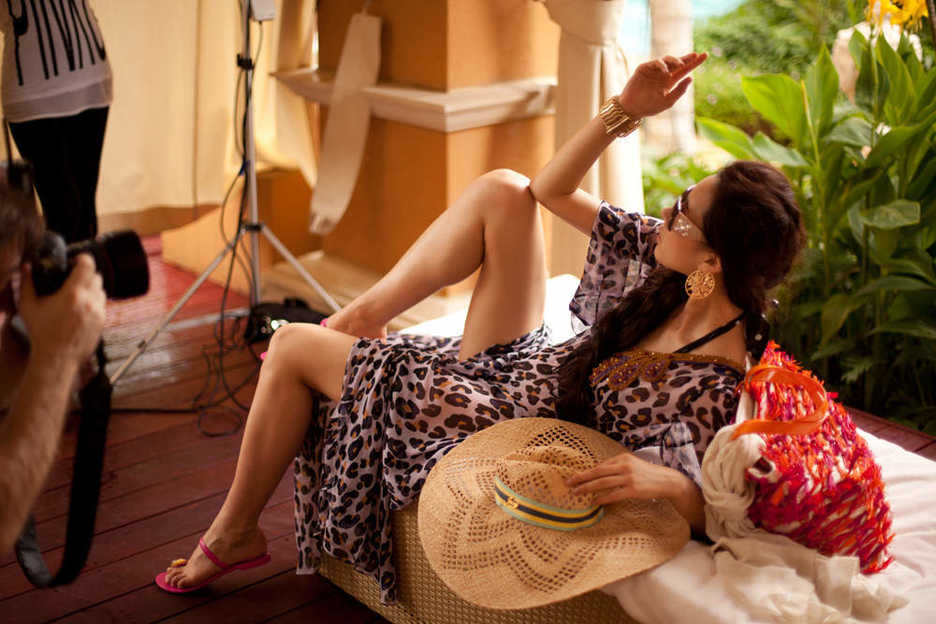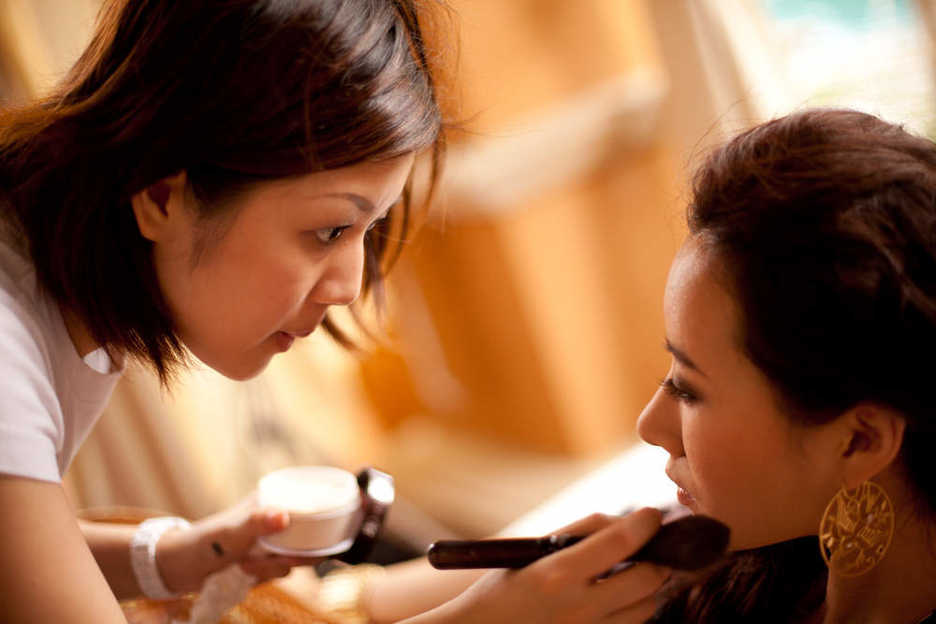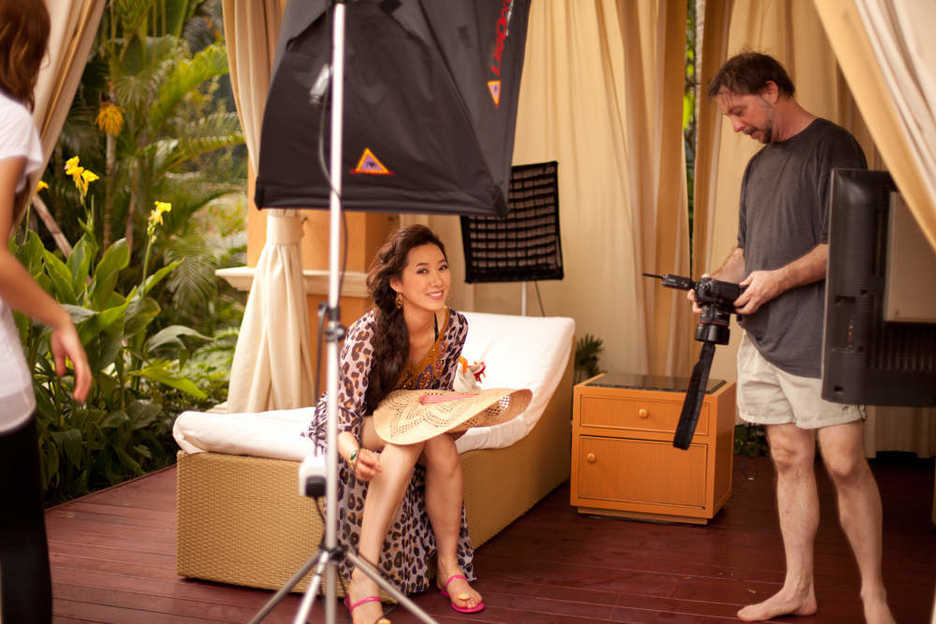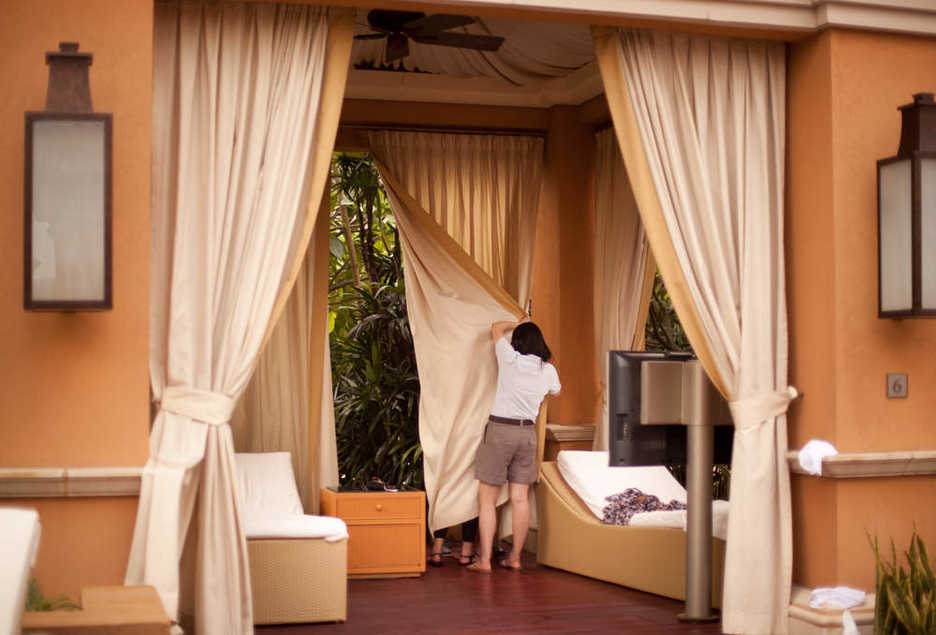 Deluxe dressing room…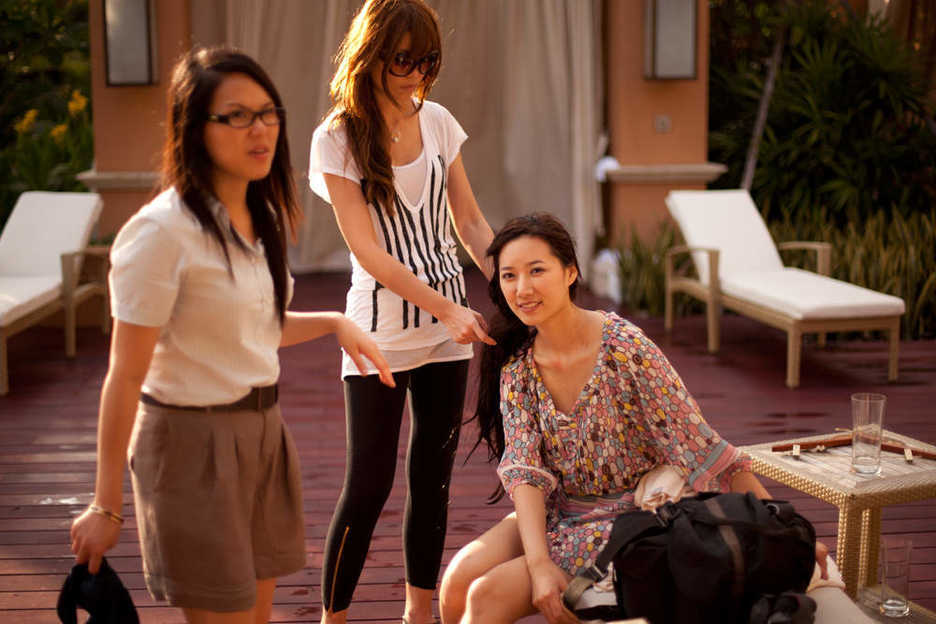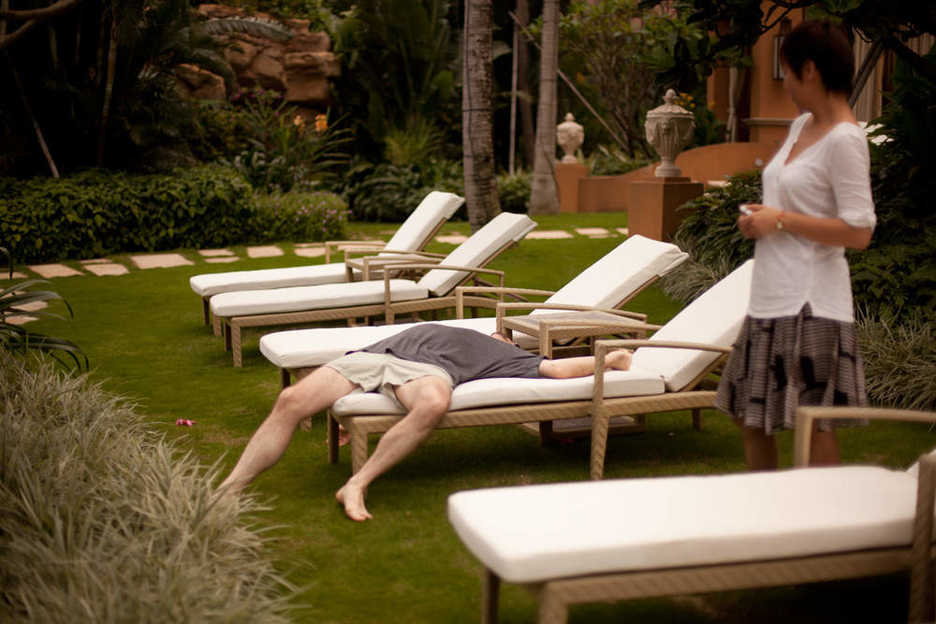 David's photographs at http://photos.davidhartung.com/p138236489