Jazz duo at Vino Restaurant and Bar in Tianhe District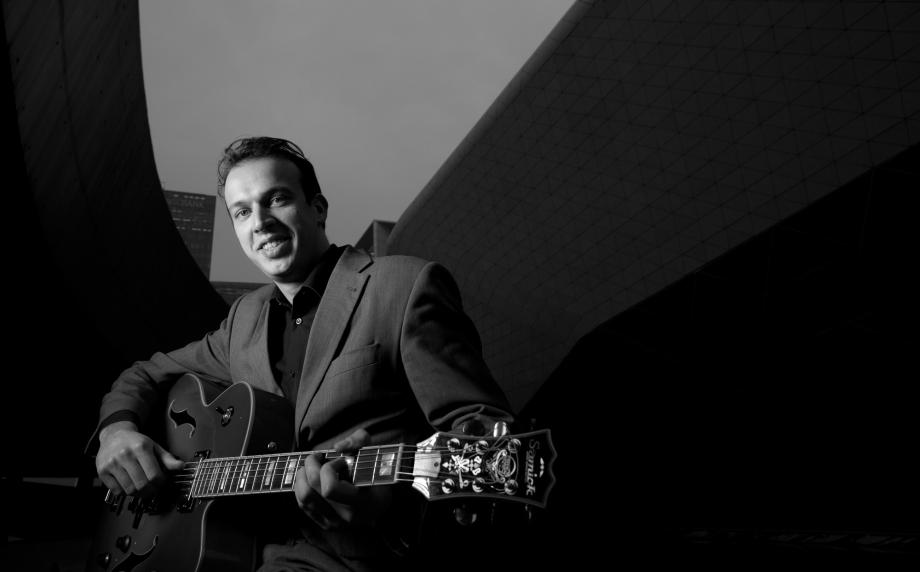 Jazz guitarist Thomas Hoogland poses at the Guangzhou Opera House in Tianhe District, Guangzhou, Guangdong Province, China.
Hoogland and pianist Christopher Stiles recently began performing at Vino Restaurant & Bar in Tianhe District. The duo sample a selection of new compositions, jazz standards, and improvised music every Wednesday evening between 20:00 and 23:00.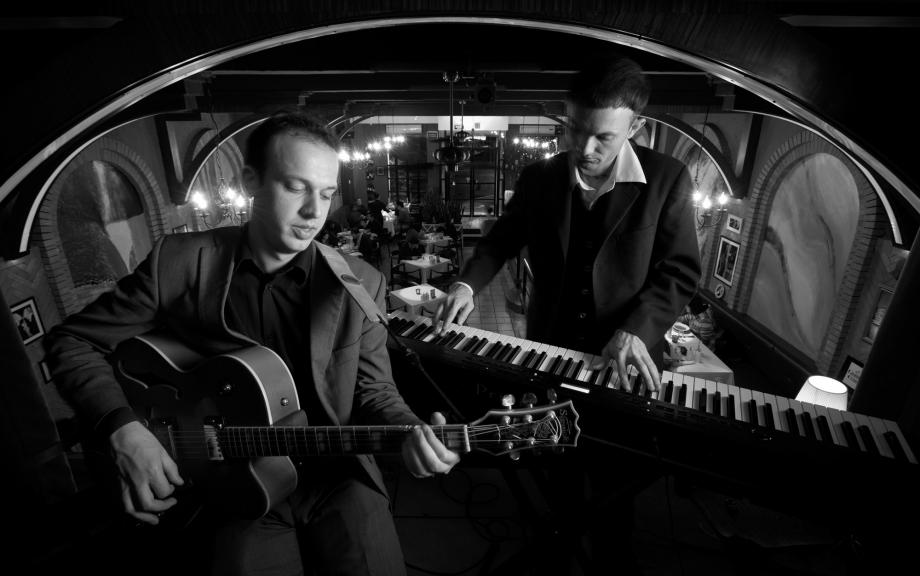 Vino Restaurant & Bar, No. 445-459 Tianrun Road, Tian He, Guangzhou 广州市天河区天润路445-459号106铺 Tel: 020-38904385
Vino is a short cab ride from the Guangzhou East Railway Station. On foot, the venue is about ten minutes from the South China Normal University metro station.