Francis Lui Portraits for Macau Inc. Magazine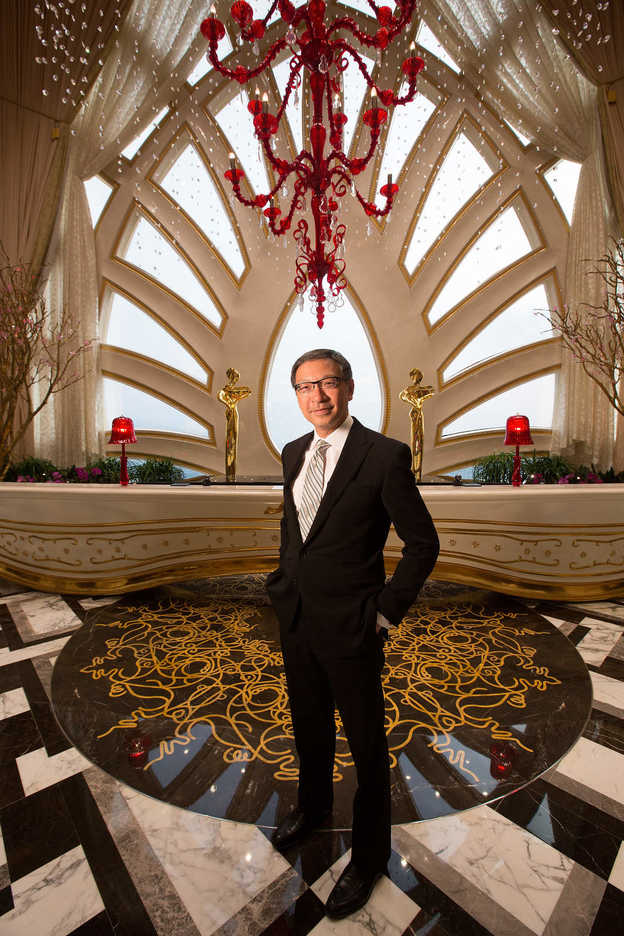 Macau Inc. magazine asked me to photograph gaming billionaire Francis Lui at the Galaxy Macau hotel/casino complex a few months ago. I often shoot assignments at Galaxy both for the resort and outside outlets; I have literally spent weeks there filming property videos for two of the sub-properties as well as the main resort and have since returned frequently for Galaxy Magazine assignments.
That level of familiarity can make finding good portrait locations difficult; I have either shot imagery in most visually-relevant parts of the property or had abundant exposure to work other people have produced in those areas. The place is also crawling with people, signage and other obstacles (like the Macau government prohibitions on photography on the actual casino floor).
The Sky Casino, where I photographed Mr. Lui, is as close as I've come to an ideal business portrait location at the property.
The exclusive club of sorts resides on an upper floor reserved for gaming high rollers. Even though the areas where I was allowed to shoot lack any obvious gaming paraphernalia, the place still screams casino. Nearly all surfaces are carpeted in polished rock, swaddled in gaudy bangles or sprouting some ornate bauble. The reception counter even features things that somewhat resemble Oscar statues perched below windows patterned to resemble erect peacock plumage.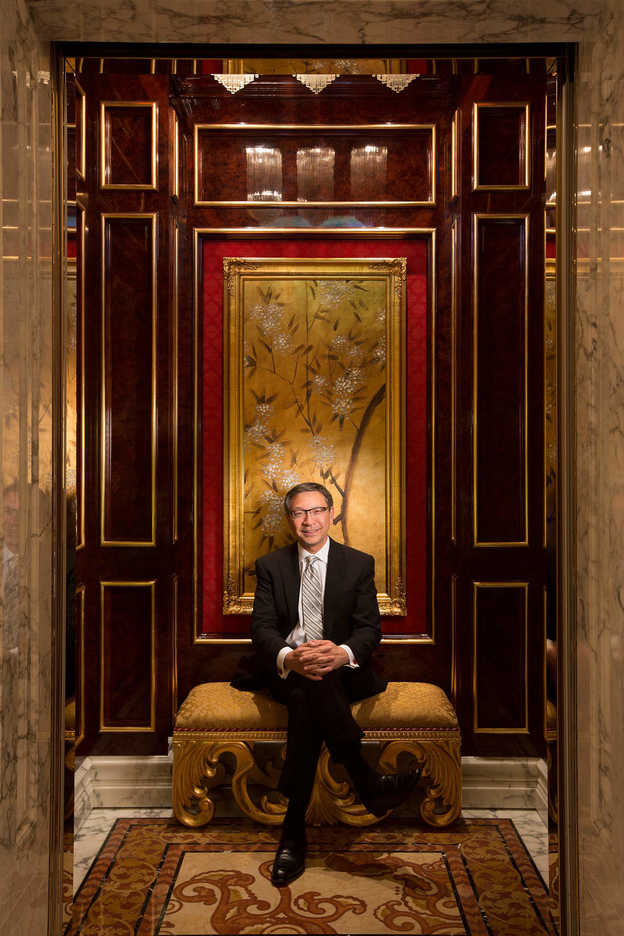 The lifts are the best part though. That little gilded bench is utterly fascinating for some reason I have yet to comprehend.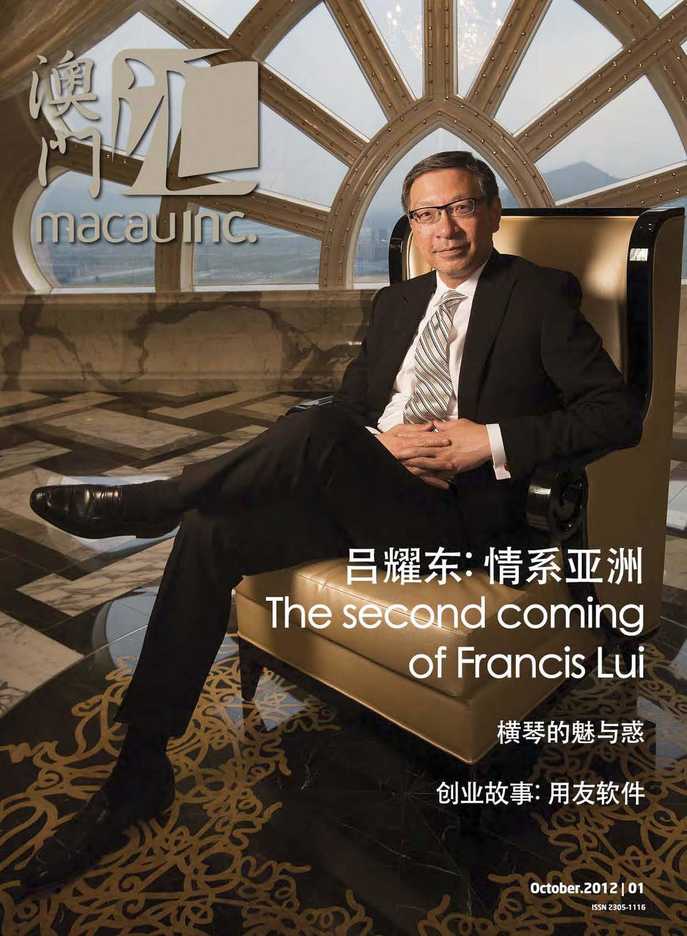 Francis Lui, by the way, was very accommodating and exceedingly polite.