Guangzhou Editorial Photography - China Electric Car Battery Switching at Better Place in Tianhe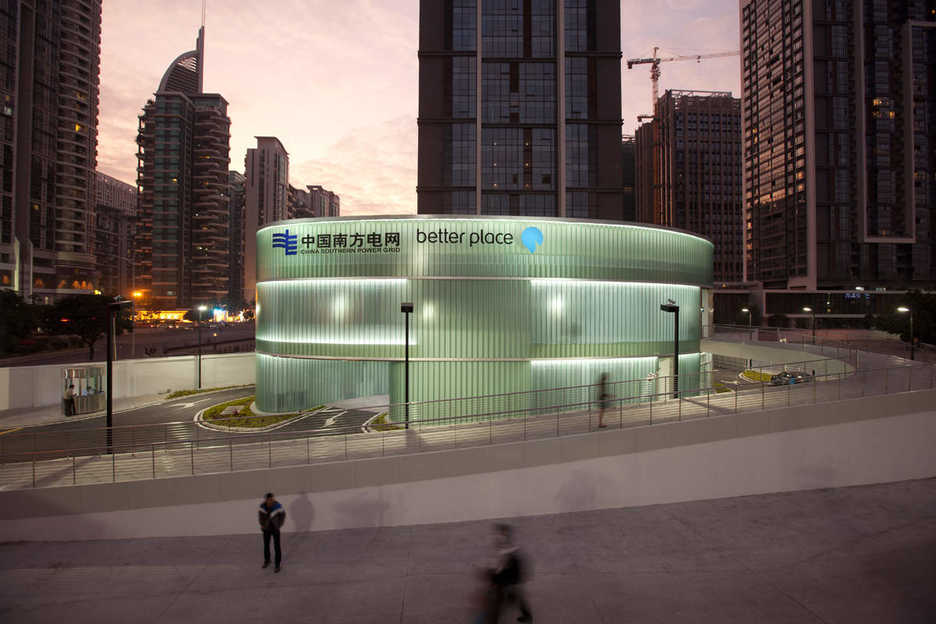 A few photos from a New York Times assignment at the recently-completed Better Place Switchable Electric Car Experience Center in Tianhe District, Guangzhou, China. It's always nice to get an assignment so close to home but even better when a building like this Mayslits Kassif Architects-designed number is amongst the items of interest.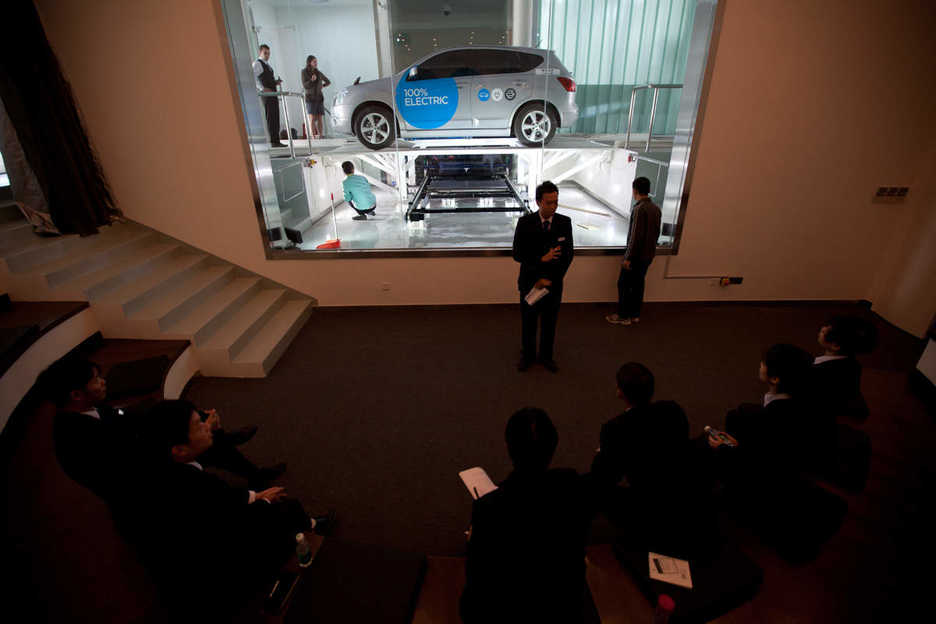 This device for switching out spent electric vehicle batteries for new cells is at the heart of this joint venture between China Southern Power Grid and Better Place. The project is aimed at promoting electric vehicles by adding another method for drivers to power their vehicles; the ability to switch out batteries could ameliorate driver anxiety over EVs by effectively adding infinite range to electric cars (assuming sufficient availability of battery switching stations).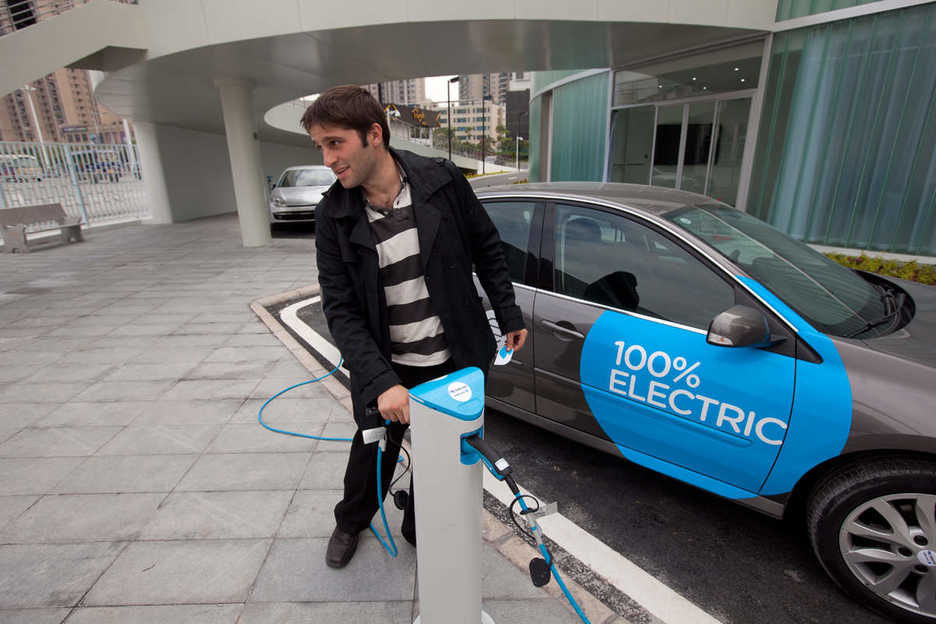 The demonstration center features a number of Nissan Dualis and Renault Laguna sedans converted for electric power. These charging stations are available as well as the single demonstration battery switching bay.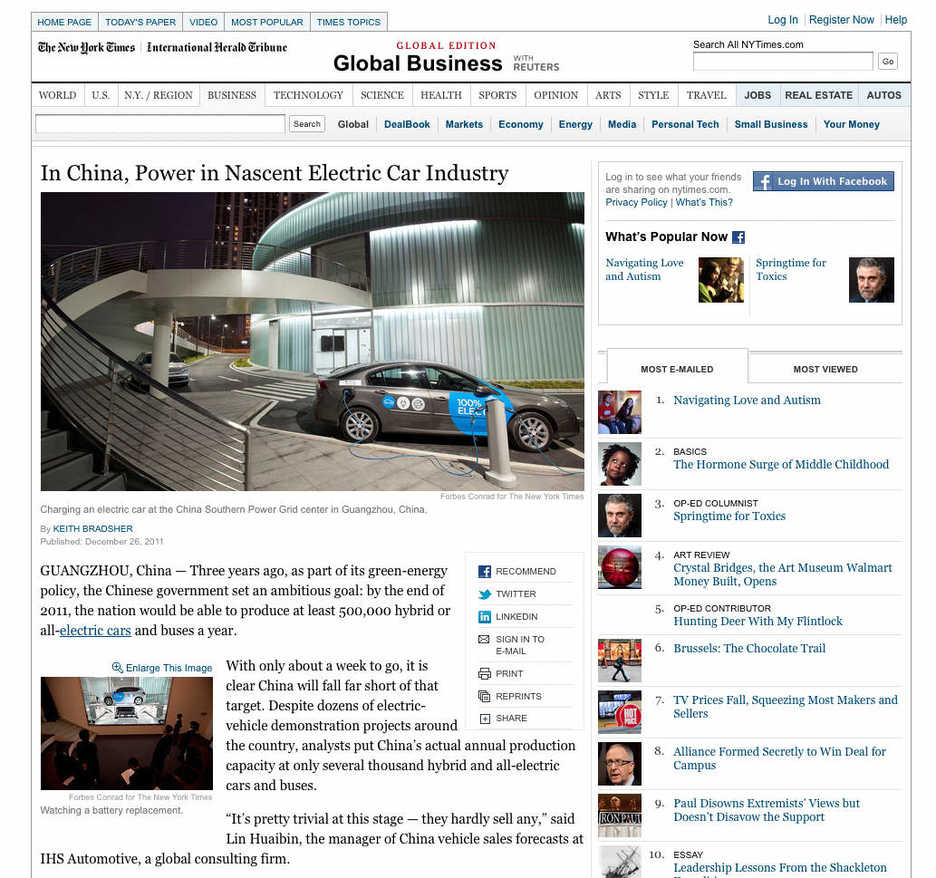 Read more in the New York Times article.