DM Photo Archive Macau Office Access Instructions
There are three ways to access David's photos: via the online photo archive, from the Hong Kong NAS server and directly from David's shared photo archive drive from within the Macau DM office. Access speeds to the full size photos are fastest in the Macau office when working directly off David's shared drive; here's how it works:
I've set up Terri and Rita's computers to show the shared drive automatically. To get to the photos, open Finder…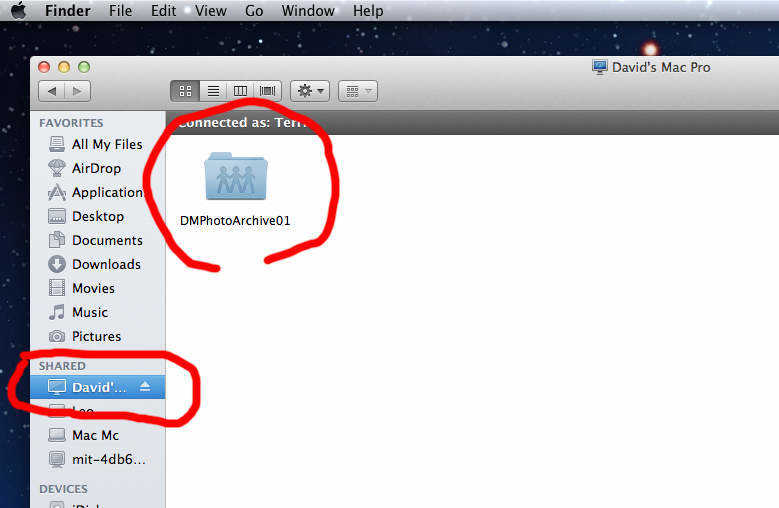 …then select the first item under the Shared heading for David's computer and navigate to the DMPhotoArchive01 selection that then appears.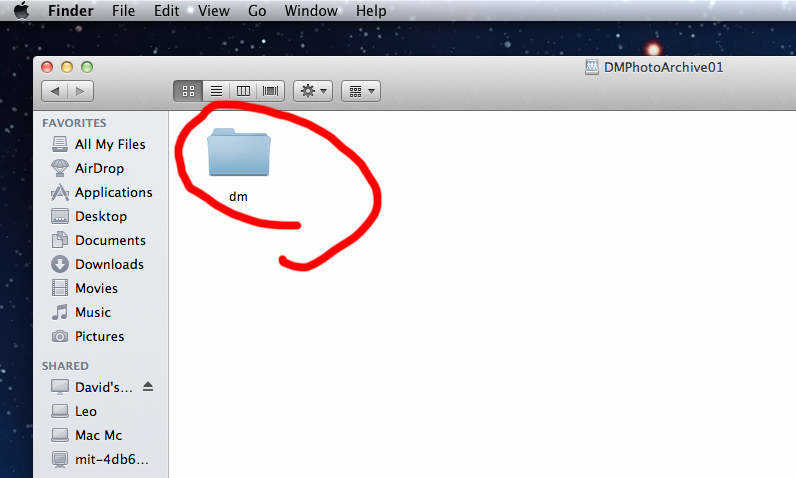 Open the dm folder…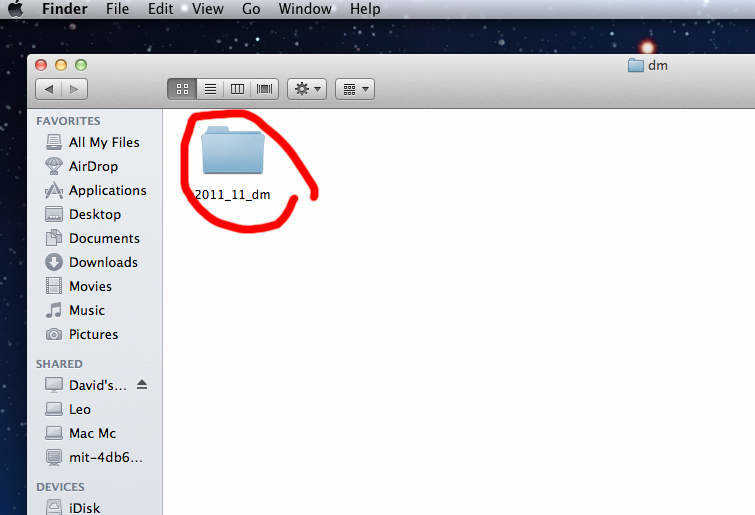 …and then you will see a listing of DM issues by date. David has only added photos from the most recent issue thus far.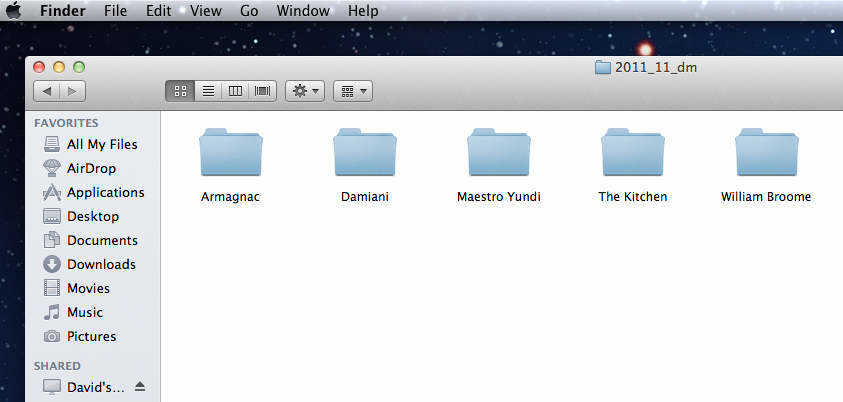 You can then browse within the issue to find the photos from the article desired.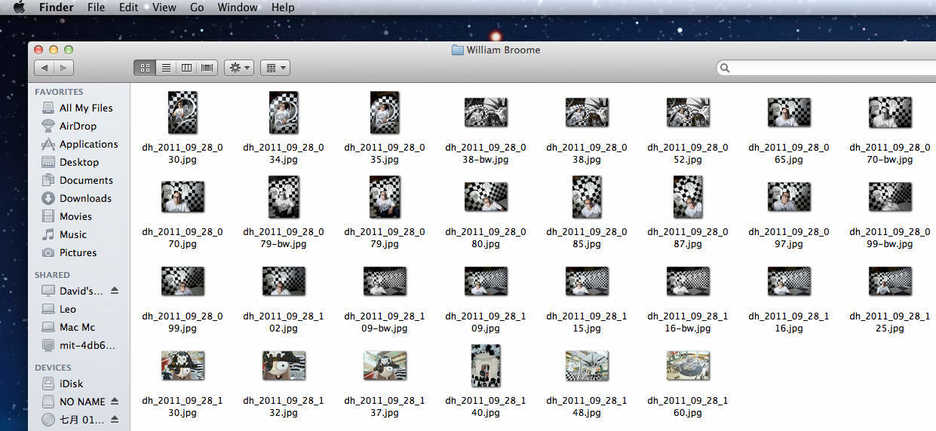 You can download photos from here onto your computer or access them directly as if they were on your own computer. To protect the original images, I have disabled the ability to change them except from David's work station…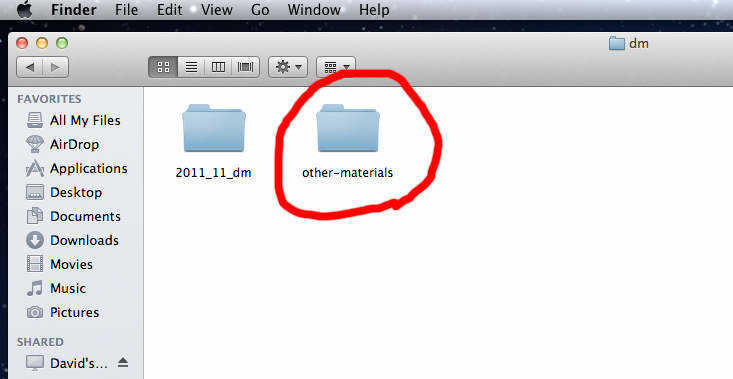 …but should you want to share images via David's shared drive (and have them automatically uploaded to the HK NAS and photo archive every night), I've created a shared folder labeled other materials for that use; it is located within the dm folder on the DMPhotoArchive01 drive.
Check out how you can download images from the online photo archive gallery or return to the main DM photo archive summary.