Xigmatek Elysium computer case as a FreeNAS server chasis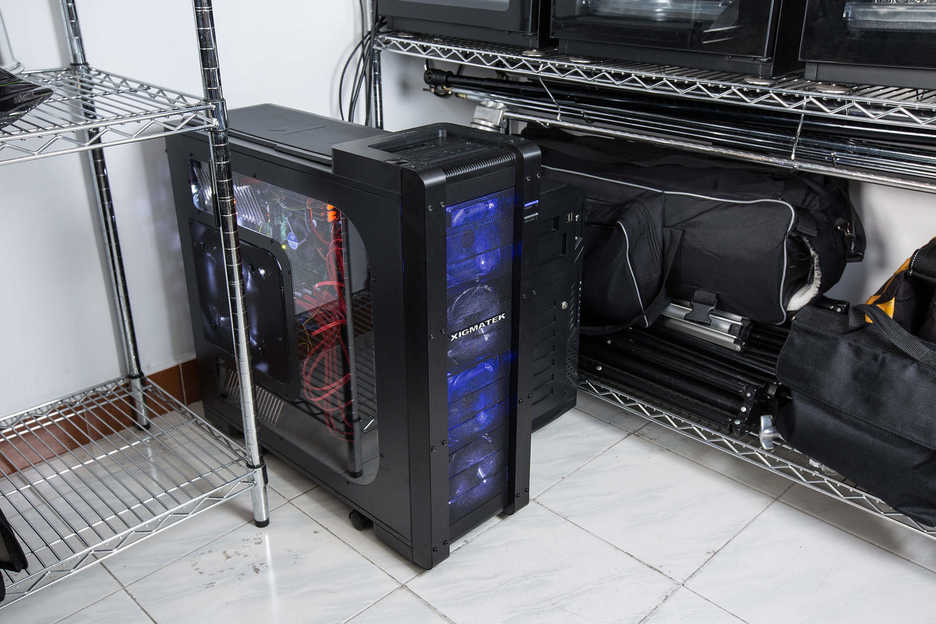 My main FreeNAS file server recently moved into this Xigmatek Elysium computer case. It isn't easy to find a chassis with room for 16 3.5" disks; most are howling monsters better suited to rack mounting in a server room than office use adjacent a desk.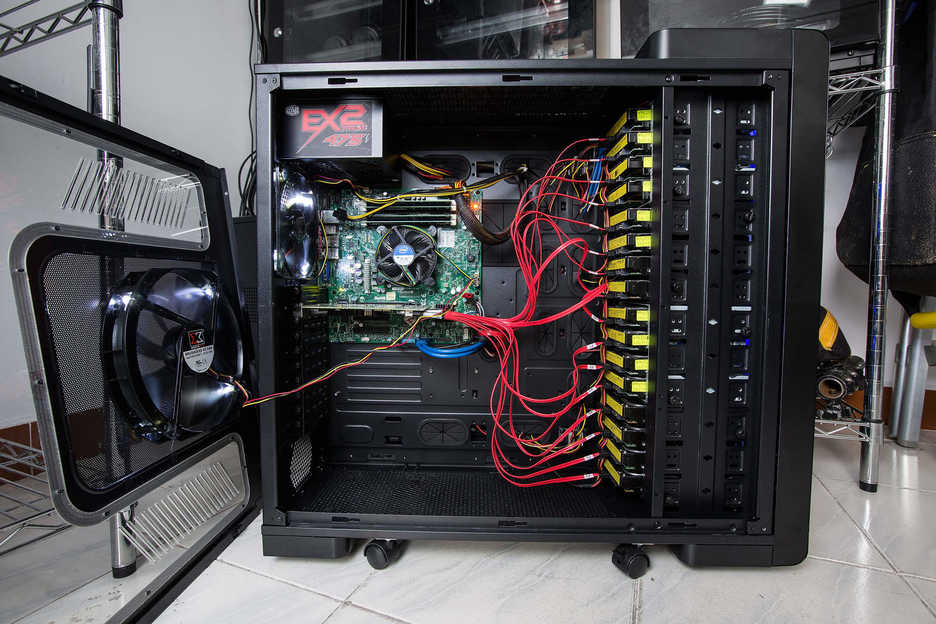 With all the LED fans, black mesh panels, and brushed metal bits, the Elysium looks like it should come with a sub-woofer and hydraulic suspension; it does however happen to be well ventilated and moderately priced (relative to other huge computer cases, that is).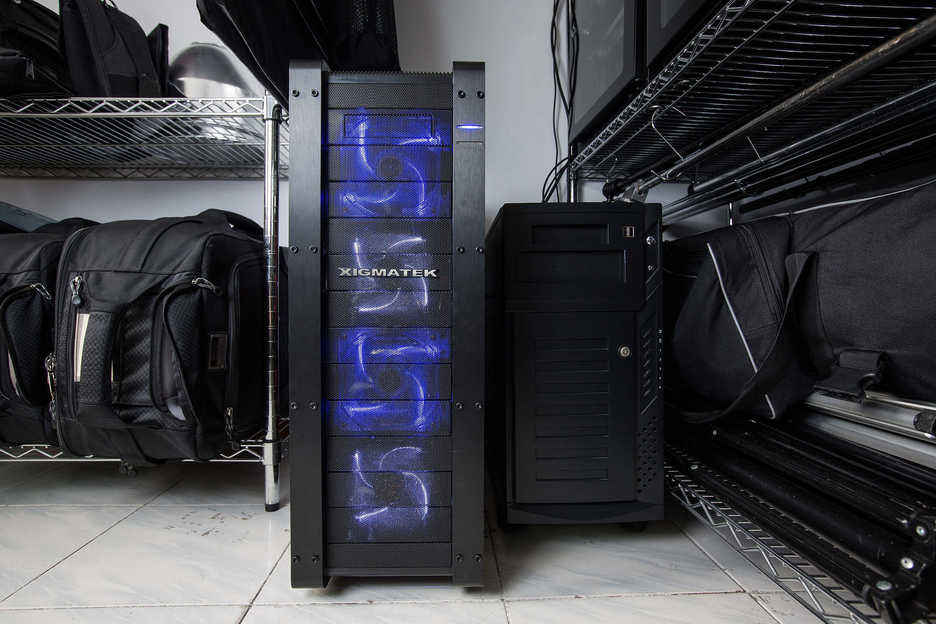 The two blue fans on the front are from my old case; this case comes with two hard drive cages, so I needed another two to fit all 16 drives (this style of HDD cage holds 4 drives per cage). Accessing hard drives is isn't particularly efficient; first the front and side panels need to be removed from the case, then all cables disconnected for the given hard drive cage (including the fan); once that is complete, the cage can then be removed through the front of the case and the desired hard drive removed (via 4 screws that pass through rubber bushings in the cage). It is certainly not a fast nor tool-free process, but also not particularly daunting.