How to set up Gmail as a POP/SMTP email client for Hostmonster accounts
I occasionally field questions about how to set up Gmail to retrieve and send email from an external address (such as one set up on a professional domain). If you have your own domain and have set up a POP/SMTP email account with your web host, you should be able to use the following instructions to send and retrieve email from that account in Gmail.
From the main Gmail view (once logged in), go to Settings > Mail settings in the upper right corner of the page.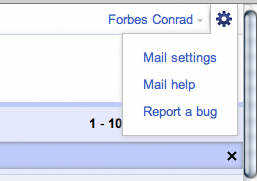 From there, go to Accounts and Import and select Send mail from another address.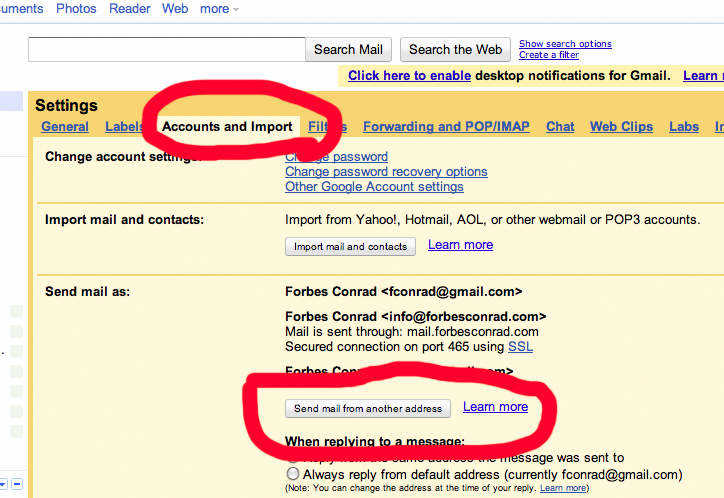 After entering the email address you have set up with your web host, enter the following details on the next page to get SMTP email retrieval working, replacing my address details with your own, of course: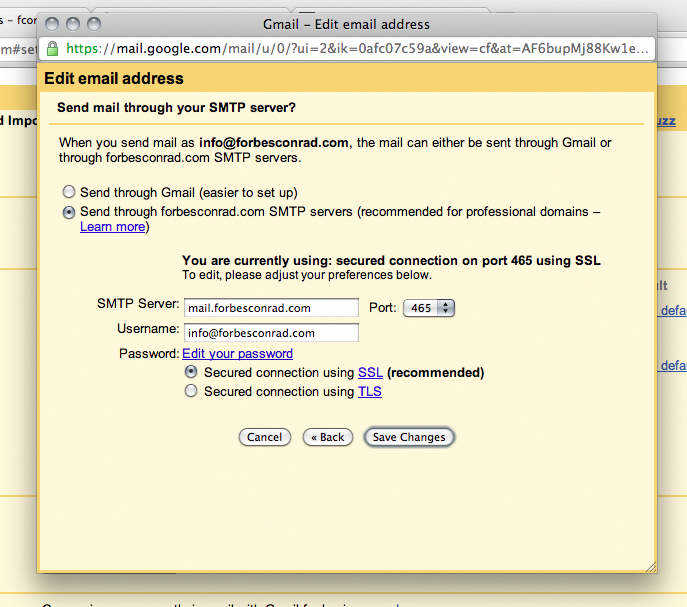 My host - Hostmonster - uses port 465 for SMTP SSL connections; your host may or may not use the same port.
To enable POP retrieval for your email account, select Add POP3 email account from the Accounts and Import page.

And enter the following details (replacing my address with yours):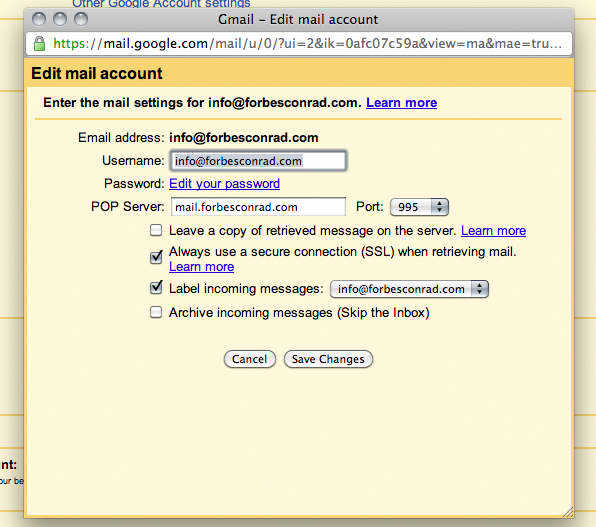 Hostmonster uses port 995 for POP3 SSL; your host may be different.
Once done, you should be able to send and retrieve mail from your new email address. Congratulations!